Evan Rachel Wood Sizzles At The Mildred Pierce Premiere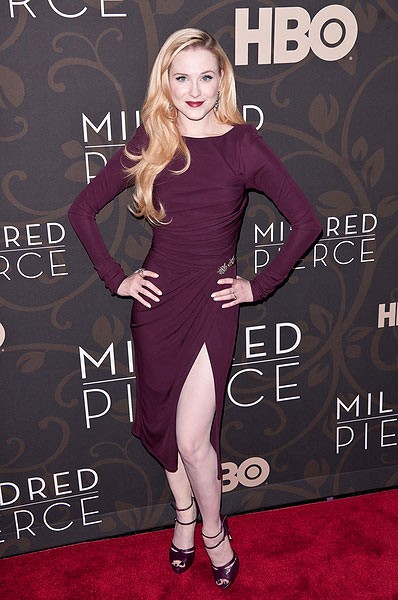 Evan Rachel Wood wowed on the red carpet Saturday evening for the Mildred Pierce premiere a the Ziegfeld Theater in New York City. She wore a gorgeous burgundy dress that showed off a little leg.

Wood stars alongside Kate Winslet, Guy Pearce and recent Oscar winner Melissa Leo (The Fighter) in the period melodrama based on James L.Cain's book of the same name.

In the five-part HBO miniseries, Wood plays Veda, the spoiled daughter of the title character (Winslet) - an aspiring concert pianist whose dreams are dashed, creating a reft between her and her mother.

Variety magazine's Brian Lowry calls Wood's performance, "terrificly icy."
The miniseries takes place in the 1930s, and Evan recently revealed that costar Kate Winslet convinced her to wear a merkin for her full-frontal nude scenes.
"Let's just say, I had to wear a wig because it was in the 30s, and everything had to look like it was in the 30s," she says.
Mildred Pierce starts Sunday, March 27 on HBO.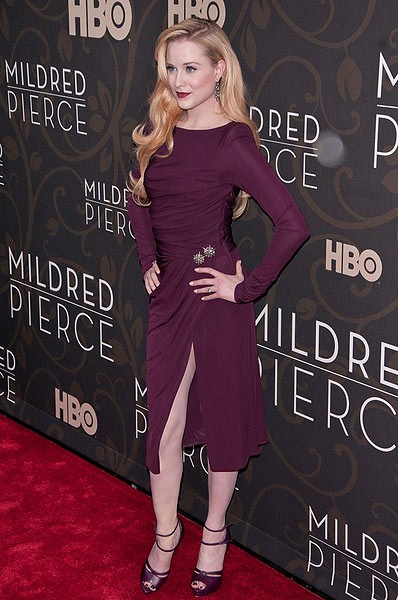 Check out the full gallery of images from the Mildred Pierce premiere, including Kate Winslet, Guy Pearce, Catalina Sandino and Melissa Leo pictures!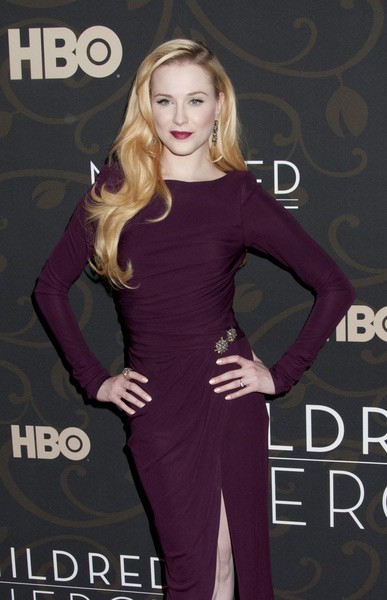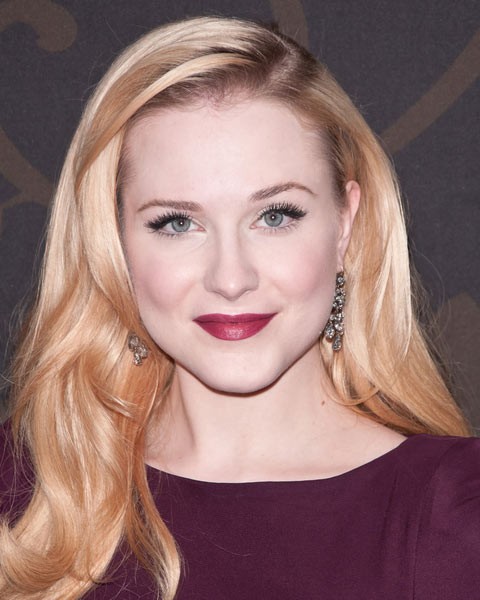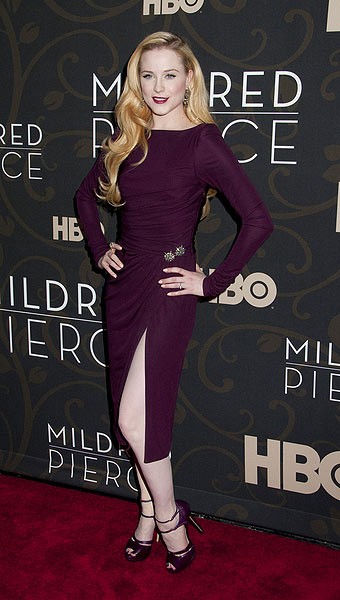 More: Celeb Photo Features | Fashion Photo Features
Click for more great Evan Rachel Wood pictures: