Evan Rachel Wood Is A Huge Justin Bieber Fan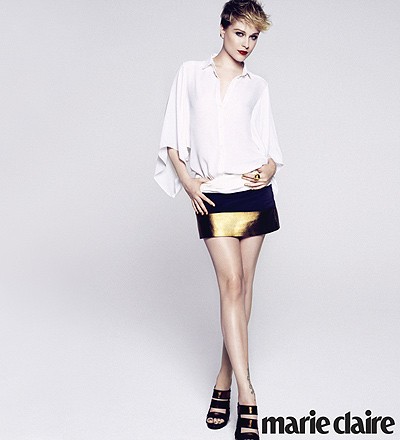 Actress Evan Rachel Wood went to see pop superstar Justin Bieber's biographical film Never Say Never earlier this year and it instantly turned her into one of the star's legion of rabid fans, or 'Beliebers.'

"I saw the movie [Never Say Never], and that's what did it. I ended up seeing it three times — in the theaters. One of those times was the director's cut, I'm not even kidding," she tells Marie Claire magazine.

"I got obsessed with the kid. It's going to be weird if I ever meet him. He's brought so much joy to my life," adds the Mildred Pierce star.

Evan is featured in the new October issue, which hits newsstands this Tuesday, September 20th; and she also elaborated more on her revelation last April that she's fond of both sexes.

"Yeah, that's a big part of who I am, and it always has been for as long as I can remember," she says. "I can't say I'm one way or the other because I've honestly fallen in love with a man and I've honestly fallen in love with a woman. I don't know how you label that, it's just how it is."

Check out more of Evan's interview at MarieClaire.com.