Evan Rachel Wood Has 'Bieber Fever'

Evan Rachel Wood has an unlikely pop idol - teenage superstar Justin Bieber.

The Mildred Pierce star admits 17-year-old Bieber is a staple on her iPod playlist and she's encouraging critics to check out his recent concert documentary Never Say Never before passing judgment on her music tastes.

She tells New York Magazine, "People honestly think I'm kidding about Bieber. My mom is so confused. She's like, 'Evan, really?' I'm like, 'Go see Never Say Never. You'll understand.'"

Perhaps her mom is confused by her music choices because of her long term relationship with shock-rocker Marilyn Manson, which ended last year. Evan credits Manson with providing many of her life experiences.

"I didn't really get a normal childhood. Manson gave me what I felt I'd missed out on, where you get to experiment and cut loose and change and grow. I lived 50 lifetimes in those four years," she says.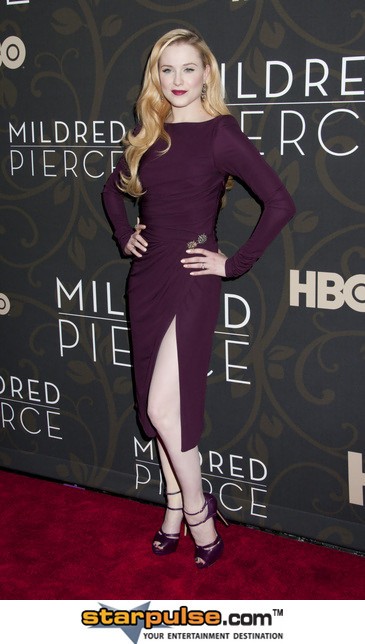 Click for more great Evan Rachel Wood pictures: