Evan Rachel Wood Devastated Over North Carolina's Divisive 'Amendment One' Bill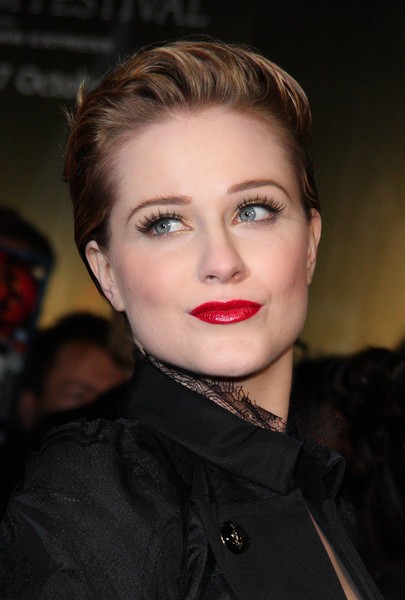 Bisexual actress Evan Rachel Wood burst into tears after hearing a same-sex marriage ban was passed in her native North Carolina on Tuesday, but insists: "I will never give up my right to love."

Voters turned out across the state on Tuesday morning and The Ides of March star rallied support for the gay community by urging her Twitter.com fans to shut down Amendment One, which declares marriage between a man and a woman the only valid domestic legal union.

However Wood, who grew up in Raleigh, was left devastated when it was announced the bill had been passed.

In a series of posts on her Twitter page on Tuesday night, she writes, "Just bent over on set and cried over this outcome. I hope my children see a more peaceful and tolerant world. I hope we will be heard.

"If you choose to stay in the dark ages you will never grow, never fully love, and never live your life to its full potential. I will never give up my right to love. Not for any religion. Not for any god. To give that up means giving away our soul. And your soul was a gift from god. Peace out."

Wood wasn't the only star outraged by the ruling - Mia Farrow declared: "Shame on North Carolina... the disappointment we feel now is nothing compared to the bewilderment & shame your children will feel", while gay country star Chely Wright simply stated, "Heartbreaking and painful."

Scissor Sisters star Jake Shears was more outspoken, raging: "Sorry Mom - but f**k you, North Carolina. You're on the wrong side of history. Absolute fools."

Roseanne Barr urged, "Hollywood withdraw your productions from NC!" and actor Jason Alexander told his fans, "I assure you, the next generations will not agree with this decision. It's a throwback, in my opinion."
Sandra Bernhard tweeted, "North Carolina Passes Gay Marriage Ban. time will not stand still, now you're just going to have to catch up. so sad for you", and comedian Patton Oswalt took to his Twitter page to declare, "Always had great shows in NC. Lots of nice people there. This time, the ignorant & fearful yelled louder. It'll change."