Evan Rachel Wood Debuts Pixie Cut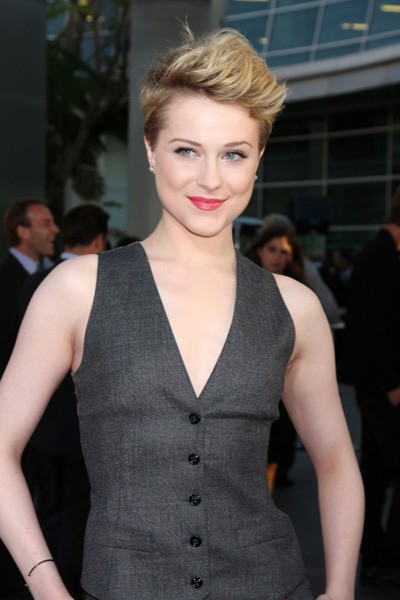 Hot weather usually means shorter hair, and Evan Rachel Wood is one of the frontrunners for our favorite pixie cut this season! She rocked the cropped 'do at the True Blood season 4 premiere (you can see photos of all of the True Blood stars on the red carpet here).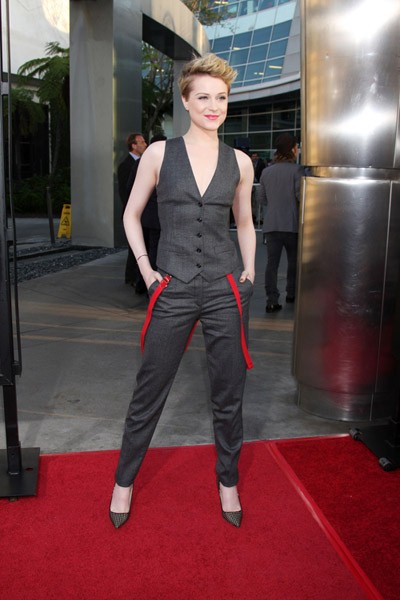 She also wore an ensemble of a slate grey vest and pants, a play on business attire that showed its playful side - the back of the vest had leopard print, and she had red suspenders hanging loosely at her hips. The outfit was complete with classy grey heels.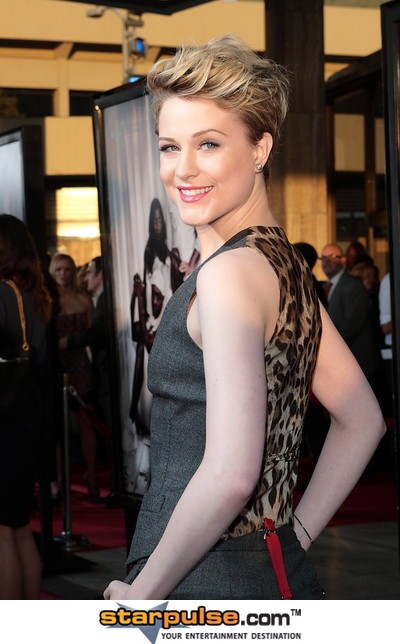 Still, the story was that awesome and swept-back hair. Looking good, Evan!