Eva Mendes' Striking, Nautical-Inspired Dress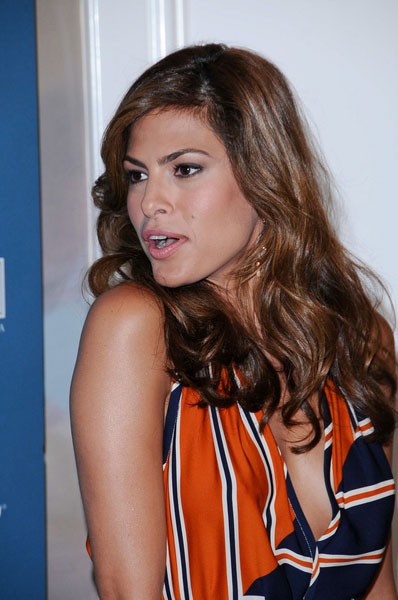 Eva Mendes attended the 2nd Annual Variety Power of Women Luncheon earlier this week wearing a sexy orange, blue and white assymetrical striped dress. For some reason the colors and her curves remind us of the sea...
Eva and director Adam McKay found it hard to stomach working with Will Ferrell on "The Other Guys" because his cooking was awful. Will was delighted his colleagues seemed to love his food and devoured every lunch - but now he's been left licking his wounds after they confessed he's useless in the kitchen.
Maybe the co-stars on her new film will be better in the kitchen!
Eva stars in the film "Last Night" in which a married couple (Sam Worthington and Keira Knightley) finds their union put to the ultimate test when the husband embarks on a business trip with a beautiful colleague (Mendes) and the wife experiences an unexpected reunion with an old flame (Guillaume Canet).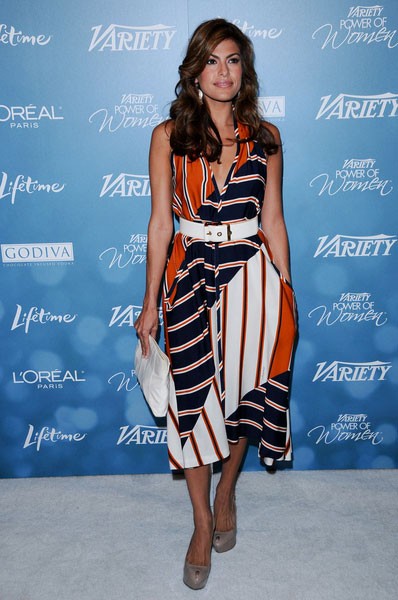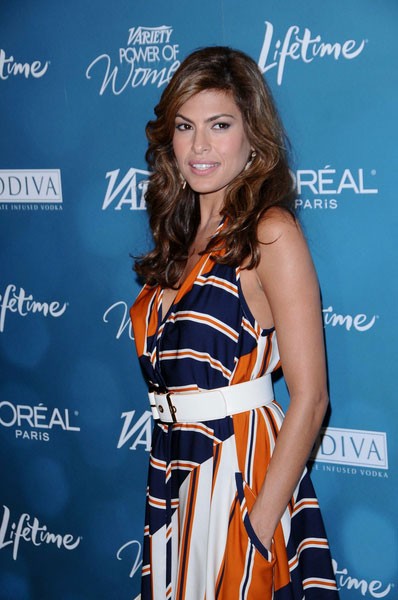 Click for more great Eva Mendes pictures: