Eva Mendes On Nicolas Cage: 'I Love His Weirdness'

Bad Lieutenant: Port of Call New Orleans
premiered at the AFI Film Festival in Hollywood on November 4th.
Nicolas Cage
was not present, due to the recent passing of his father, but director
Werner Herzog
and costar
Eva Mendes
walked the red carpet to discuss the film.
Since this is the second Bad Lieutenant, after Harvey Keitel's portrayal of another corrupt officer, Herzog agreed that there could also be bad sergeants and bad detectives. "Oh sure, and there should be bad midgets and there should be bad horses and there should be bad presidents of the United States as stars in the movies," Herzog said. "So why not?"
It is a perfect opportunity for Cage to go wild, and Eva Mendes vouched for her costar. "I worked with Nic on
Ghost Rider
a couple years ago and we just get along," Mendes said. "I love his weirdness. I think he's very unique and weird and I love that. I'm also a fan of his earlier work like
Vampire's Kiss
,
Wild at Heart
, so I knew that if I did this film with him and Werner, it was going to be a party."
Cage is a professional, but Herzog made sure to give him a chance to let loose. "Our shooting was always very, very organized, very focused," Herzog said. "However, like in jazz music, there are moments where an instrument has to improvise and I would tell him, 'This is a scene where you have to turn the pig loose. You have to turn the hog loose.' Man, did he go for it."
Bad Lieutenant: Port of Call New Orleans opens Friday.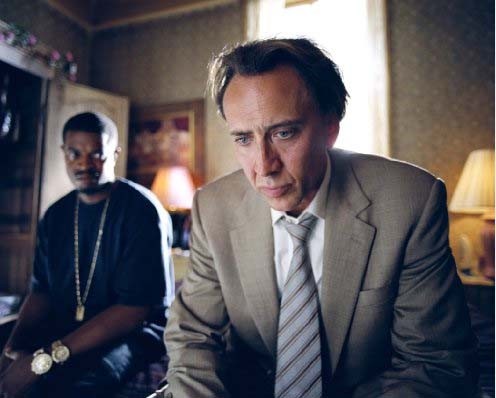 Story/Interview by
Fred Topel
Starpulse contributing writer
(Starpulse in Hollywood)
: Every week, Hollywood's biggest stars are meeting in the hot spots and Starpulse is there.