Eva Mendes' Leopard-Print Red Dress - Hot Or Not?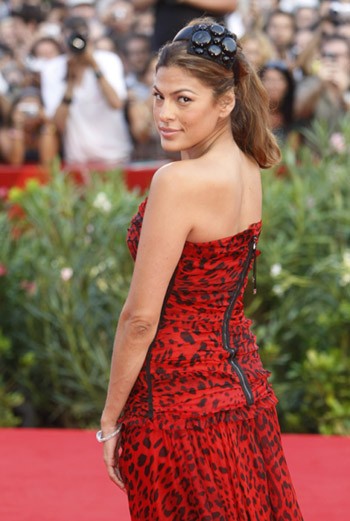 Today
Eva Mendes
arrived for the screening of the film "Baaria," which opens the 66th edition of the Venice Film Festival in Venice, Italy. What do you think of her red hot leopard-print dress? See more photos after the jump...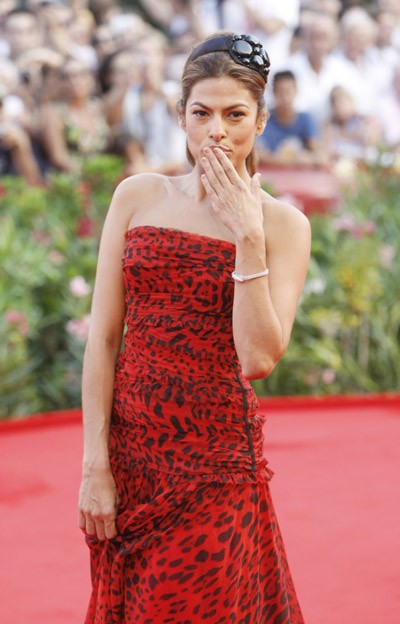 Image © AP Photo/Andrew Medichini
Eva never splashes her cash on expensive clothes or diamonds because spending her hard-earned money makes her "uncomfortable." The star insists her humble roots have made her frugal with her finances, and she is adamant she will never fritter away her fortune on unnecessary material goods. She told Britain's Cosmopolitan magazine, "I don't think money can make you happy at all. The only thing it will do is drive you crazy."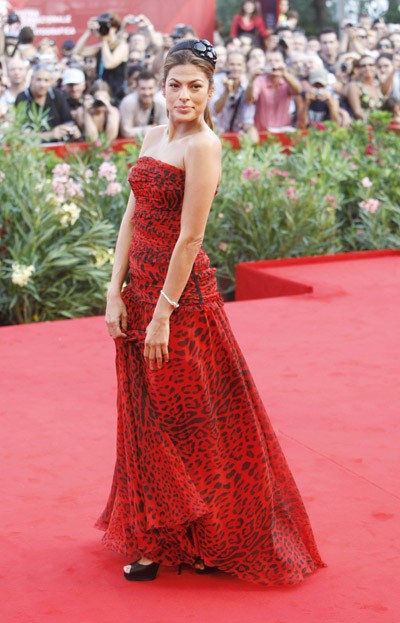 Image © AP Photo/Andrew Medichini
Eva recently admitted her love of therapy. The actress spent several weeks in a rehab facility in Utah last year but has refused to reveal why she needed the stint at the center. She told Marie Claire magazine, "I love therapy! I'm very into it. I'm very in touch with my feelings, so I'm a completely different person. Not that different but you know... I gotta tell you, there's nothing like going in and sitting down and talking to someone who has no emotional tie to your life."
Click the pics for gallery & larger images