Eva Mendes Is Pregnant With Ryan Gosling's Baby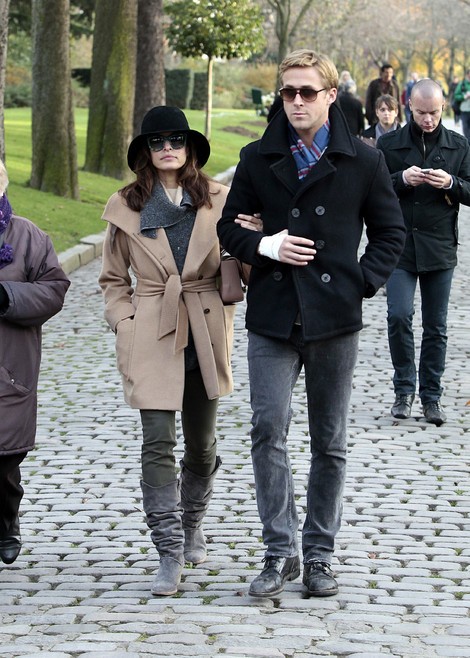 Eva Mendes, 40, and Ryan Gosling, 33, are reportedly expecting their first baby together. OK! magazine reports that the actress is seven months pregnant, and a source confirmed to "Access Hollywood" that the couple is indeed having a little one.
An insider told OK! "She's been ready for motherhood for a while now. And to be sharing this experience with Ryan is a dream come true for her!"

The couple starred in "The Place Beyond The Pines" together and started dating in 2011. The pair has been notoriously private about their romance, and even split up for a time, reportedly because Gosling wouldn't propose.
A source told OK! "Ryan doesn't think they need to marry just because they are having a baby, but Eva believes it's important to have their lives fully intertwined."
During an appearance on "The Ellen DeGeneres Show" in February, Mendes denied she was pregnant after she refused to go through airport scanners.
This will be the first child for both. Neither have been married.