Eva Mendes Giggles For Ryan Gosling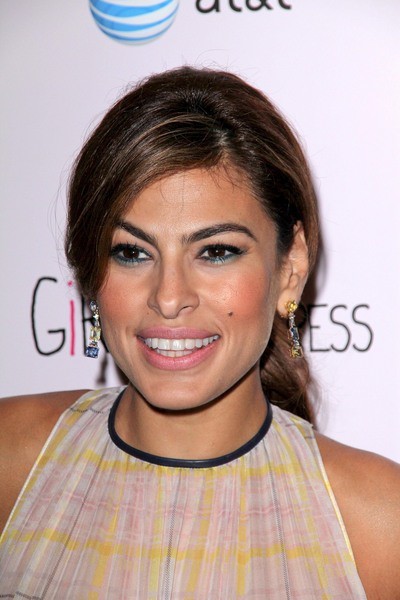 Eva Mendes' appearance on The Ellen Degeneres Show aired earlier today and everyone can't stop buzzing about it. During her interview the actress spoke on her famiy's quirky tradition of wearing pjs at some of their parties, leading to Ellen gifting her with a huge bag of onesies.

The highlight of the interview though, was when Ellen mentioned Ryan Gosling's name, which caused Eva to go completely into school girl mode, blushing and giggling excessively.

And the talk show host didn't stop there, she continued to make the The Place Beyond the Pines star blush and giggle, by bringing out his and her onesies.
Thoughts? I thought it was super cute and definitely a must watch! Be sure to check out Eva giggling for Ryan in the clip down below.