Eva Longoria's Friends Complain That She Never Wears Underwear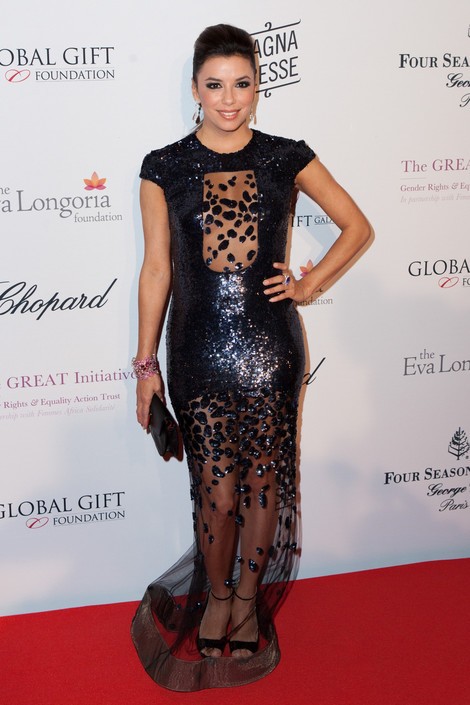 Eva Longoria suffered a wardrobe malfunction at this year's Cannes Film Festival when she accidentally flashed her lady parts on the red carpet for the May 18 premiere of "Jimmy P. (Psychotherapy of a Plains Indian)."

Eva gave fans and photographers an eyeful hen she lifted up her green dress to keep it out of a rain puddle.

It may be the first time she's suffered such an incident in public, but her friends say she "goes commando" all the time.

"Eva never wears underwear," a source tells In Touch Weekly. "[She] goes commando at every event — formal or not.

"For Mario Lopez's wedding, she went commando, was thrown in the pool and flashed everyone," the insider says.

In Touch reports that while the single star's habit is an "inside joke" among friends, most of them are starting to think it's not that funny anymore.

"Her close friends are getting annoyed because they think she only does it to get attention from men," the insider says. "And they don't want that attention to come from their husbands and boyfriends!"