Eva Longoria Stuns In A See-Through Sequined Gown In Paris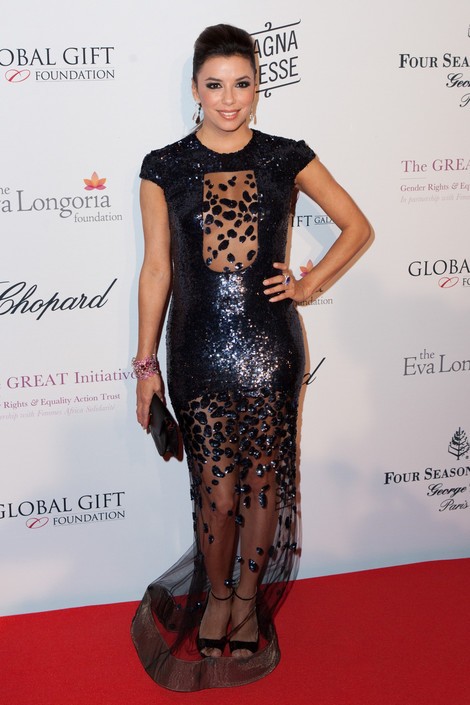 Eva Longoria attended the Global Gift Gala 2013 at the Hotel Four Season George V in Paris, France, on Monday. The actress wowed in a sequined black dress with sheer, see-through paneling on her legs, back and chest.
The gown included a strategically placed design so she didn't reveal too much skin on the red carpet.
The event honored soccer star David Beckham for his charity work. All the money raised from the star-studded celebration will be used by the Eva Longoria Foundation to help the less fortunate.
Earlier this month, the actress testified before congress about the need to expand business opportunities for minority women.
Longoria is working on the upcoming film "Frontera" about a sheriff who tries to track down an illegal alien involved with a robbery that killed his wife. It will hit theaters in 2014.
See more sexy photos of Eva...