Eva Longoria Shows Her Sexy Legs In The Spring Cosmopolitan For Latina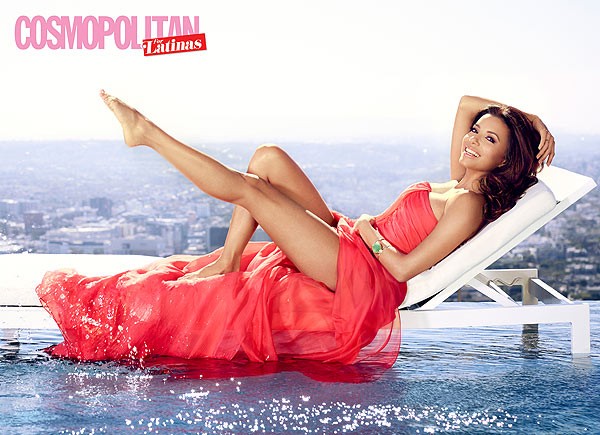 Eva Longoria flaunts her sexy Latin curves in a pair of strapless gowns for the Cosmopolitan for Latinas Spring 2013 issue.

The former Desperate Housewives star talks about one of her favorite subjects in the new issue: politics.

"I've been studying the Constitution for myself but also as a way for me, as a Democrat, to comprehend the Right," she says. "I think it's important that people who are politically active understand both sides. One of my biggest pet peeves is speaking out of ignorance."

Eva was an active participant in supporting President Obama's re-election last fall, and she plans on helping push the government to change immigration policies and doing her own part with a new philanthropical project, the Eva Longoria Foundation.

"Latinas make up the largest labor pool in this economy," she says. "I want to invest directly in their success."

Why is she so interested in helping out?

"My mother gave me one piece of advice that's always stuck with me. Don't forget where you came from," she says.

See more of Eva and read her full interview in the Spring 2013 issue of Cosmopolitan for Latinas hits newsstands Tuesday, February 5th.