Eva Longoria Responds To Backlash About New Series 'Devious Maids'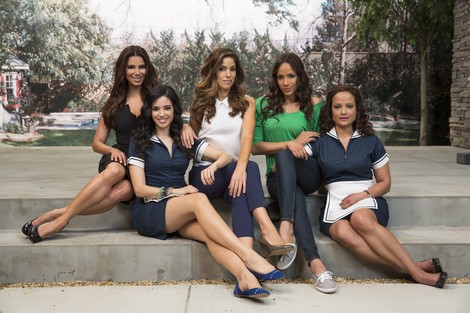 Following accusations her upcoming Lifetime series "Devious Maids" perpetuates negative stereotypes of Latino women, producer Eva Longoria has come forward to defend the drama.
The show, created by "Desperate Housewives" creator Marc Cherry, centers on five Latinas who work as domestic servants for wealthy Hollywood homeowners where "murder and mayhem collide."
Some have complained that the storyline is offensive and demeaning.
In response to the criticism, Longoria, explained,  "When we get any backlash for playing the stereotypical maids, my immediate response is, 'So you're telling me those stories aren't worth telling? That those people are lesser than?'"
Cast member Roselyn Sanchez also chimed in. "We don't think that (by) playing maids we're being demeaning to the Latino culture."
Actress Ana Ortiz added, "The more that we talk about it, the more people are aware of it, the better."
The show premieres on Sunday night. Susan Lucci, Dania Ramirez, Judy Reyes also star.