Eva Longoria & Quarterback Mark Sanchez Split Up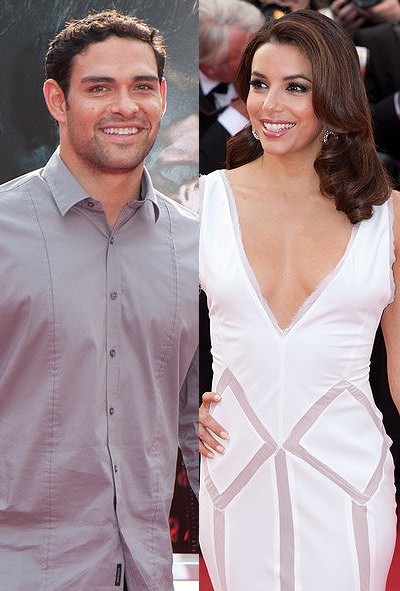 Perhaps Eva Longoria should date men who aren't athletes? The actress and her quarterback boyfriend Mark Sanchez have split up after several months of dating.
A rep for the actress has confirmed Longoria and the New York Jets player are no longer together.
Sanchez's publicist told Us Weekly: "Mark adores and respects Eva. It really was about scheduling more than anything else. They will remain close friends."
An unnamed source added, "There was no drama. They just have completely different schedules and lifestyles."
Longoria divorced basketball player Tony Parker in 2011 after reports he was unfaithful to her. She is in the process of removing tattoos related to her ex-husband, including his initials.
The actress dated Eduardo Cruz before hooking up with Sanchez over the summer.