Eva Longoria Poses With A Pussy Cat, Sizzles In A Slinky Turquoise Dress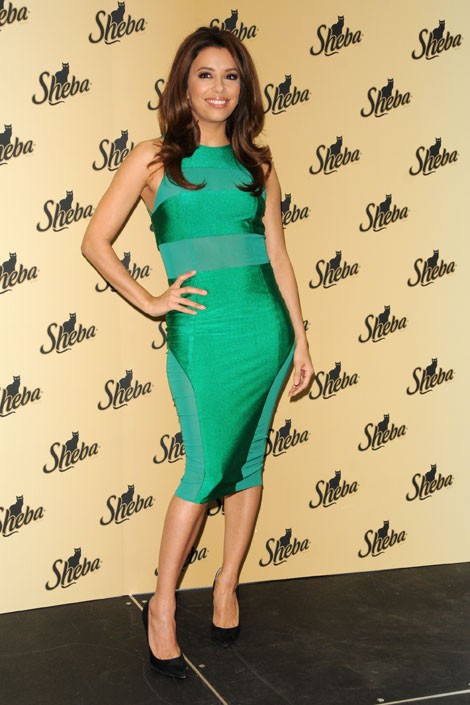 Eva Longoria unveiled the new "Sheba: Feed Your Passion" campaign in New York City on Thursday. The former "Desperate Housewives" star looked sexy in a slim fitting sleeveless turquoise dress.
She also posed with a cute gray cat wearing a diamond collar. She posted on Twitter: "Excited 2 work w/@ShebaBrand 2 celebrate the many passions of cat lovers! Enter #FeedYourPassion Contest now! http://t.co/055tZNYAdB #ad."
Longoria recently opened SHe by Morton's, a restaurant and nightspot located in Crystals at CityCenter on the Las Vegas strip.
Longoria stars in the upcoming film "Frontera" about a sheriff who tries to track down an illegal alien involved with a robbery that killed his wife.
Check out more photos of Eva...