Eva Longoria Parker Took Her Husband Out For His Birthday And He Forgot To Dress Up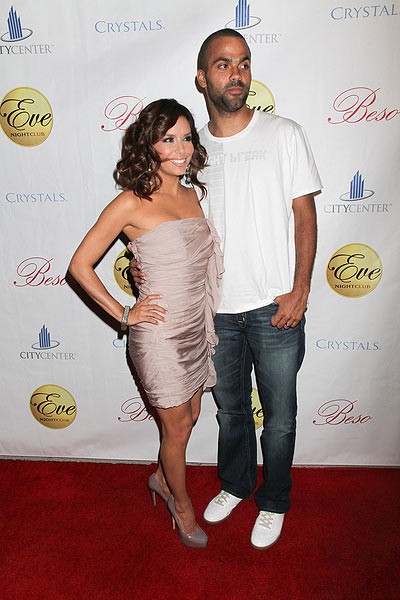 Eva Longoria Parker hosted her husband Tony Parker's 28th birthday celebration at Eve nightclub in Las Vegas on Saturday, and she looked great in a ruffled, strapless beige dress. Tony didn't shave and dressed in jeans and a t-shirt. Classy. He looks like her cab driver.

The couple celebrated the basketball player's big day for over two weeks, jetting from Miami, to Los Angeles, and finally to Las Vegas.

Hopefully Tony wasn't driving because they might never have made it to the celebrations on time - according to showbizspy.com, the sports star drives like a grandmother.
Eva said, "He has two tickets for going slow in traffic - that's how slow he is. I like to think I'm the better driver but no one seems to agree with me. That's why I always get to be navigator."
And we thought cab drivers drove fast and took chances.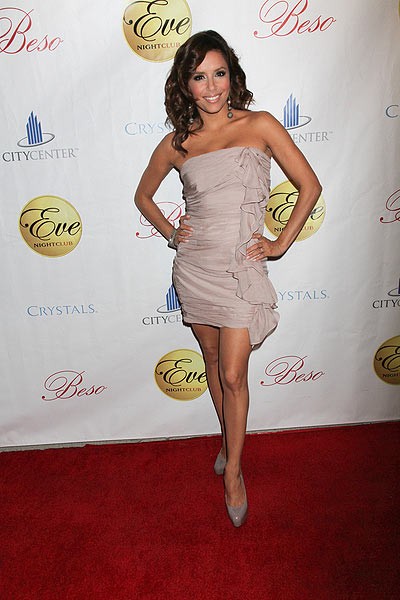 ^ click for next image ^
Click the pics for larger images:
- Click here for more Eva Longoria Parker pictures! -