Eva Longoria Named Maxim's 'Woman Of The Year' -- And It's Only January!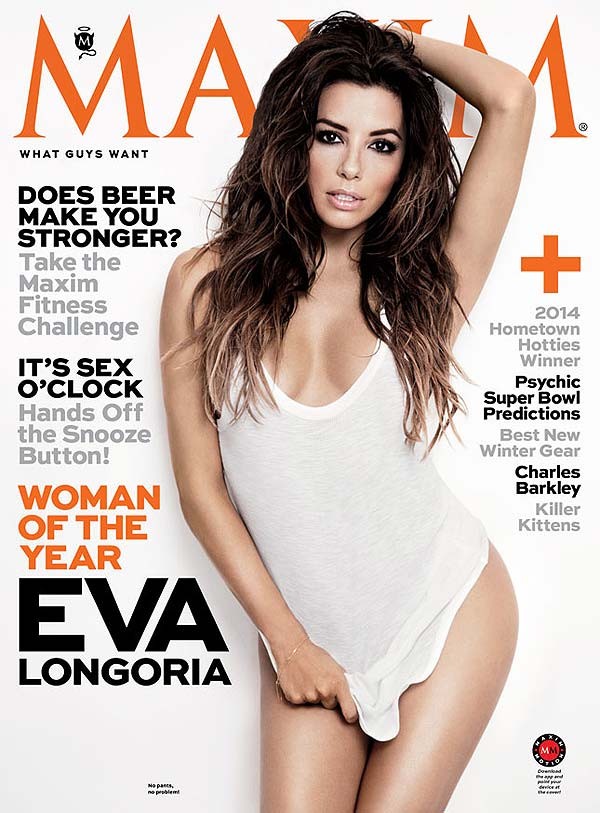 Former Desperate Housewives star Eva Longoria has been named Maxim magazine's Woman of the Year for 2014.

"It's especially awesome after how long it's been since my first cover (2005). "I've had a beautiful relationship with Maxim over all these years," Eva says in her accompanying interview, which she had to reschedule so she could finish her thesis to get her Master's Degree in Chicano Studies.

"I was like, 'My brain can't jump that fast from a Maxim interview to a thesis!'" the "Devious Maids" executive producer says.