Eva Longoria Makes You Want To Drink Pepsi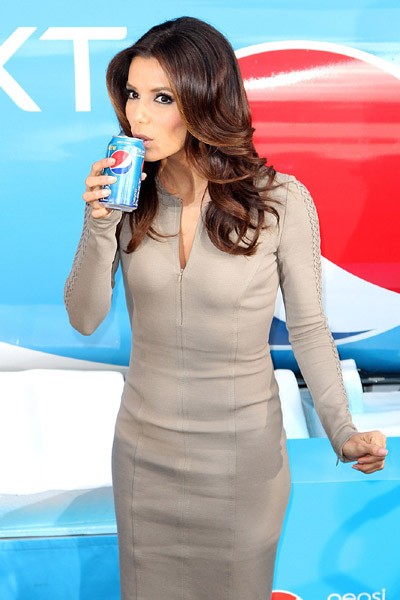 We spotted Eva Longoria posing with a can of Pepsi at the Pepsi Next event in Times Square on Friday. The "Desperate Housewives" star wore a basic beige dress and black pumps.
Doesn't she make drinking soda pop look glamorous?
The actress has ended speculation about her love life after she was spotted dining out with Spanish hunk Eduardo Cruz in West Hollywood last weekend. The couple split after being together for a year. It looks like they're back together again.
See more photos of Eva...