Eva Longoria Has Wardrobe Malfunction On Letterman (Video)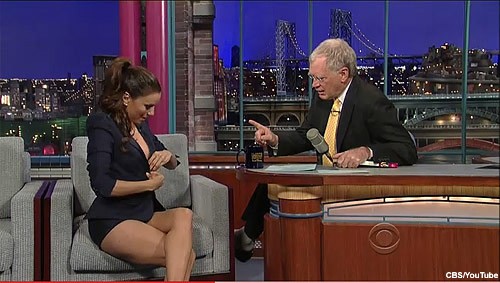 Eva Longoria had a close call with her suit jacket on Wednesday night's Late Show With David Letterman when an undone button gave the host a little something extra to check out before informing her of the fashion mishap.

The Desperate Housewives star, sporting an insanely sexy outfit of super-short black hotpants and a black jacket with nothing underneath, was on the show to promote her new cookbook, Eva's Kitchen, which includes 100 of her favorite recipes.

After Letterman told Eva she looked "temendous," she answered, "I wore a tuxedo for you."

"I guess you did... Or part of one," he joked.

Later in the show the host tipped Eva off that she was showing off a little bit more than just her sexy legs.

"Oh, my button!" She exclaimed. "I'm sorry. You didn't see anything. Oh my God!"

"We're gonna lose our liquor licence, I know it!" boasted Letterman.

Check out Eva's interview below:
Below photos: Tuesday April 5, 2011. Eva wears a low cut, tight white dress and greets fans after her appearance on Good Morning America.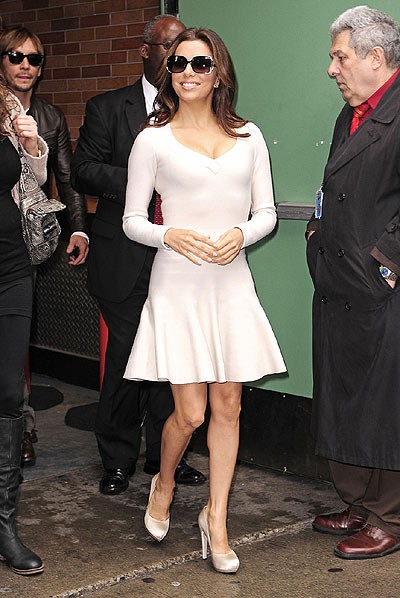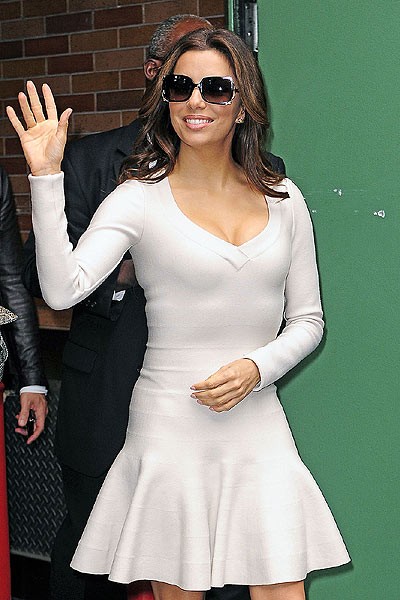 Click for more great Eva Longoria pictures: