Eva Longoria Goes Door To Door In 9-Inch Heels For Canon's Project Imaginat10n (Video)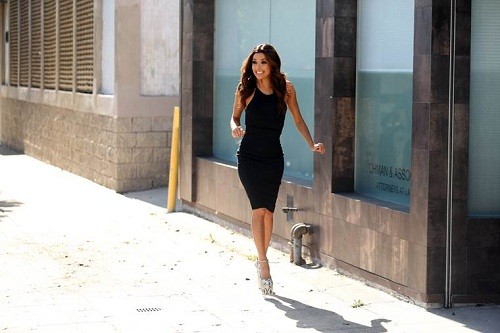 Eva Longoria is adding one more skill to her resume: photographer! Eva recently partnered with Canon for Project Imaginat10n, a creative exercise where she'll pick ten consumer photos to inspire a short film she directs under the mentorship of Ron Howard.  Jamie Foxx, Biz Stone (co-founder of Twitter), James Murphy (founder of LCD Soundsystem) and Georgina Chapman (designer and co-founder of Marchesa) are also part of this endeavor.
Recently, Eva went literally door to door to find inspiration – popping up at an office, in a photography class and at people's homes to seek out photos from everyday people and places.  You might have seen some images from this surprise as she surprised fans in her 9-inch heels with the mission to find inspiring photos!  She gets quite personal during the hunt and you'll definitely get a kick out of her questions…
And Canon captured it all on a video!
Visit www.imagination.usa.canon.com to submit photos to inspire Eva Longoria's big film project where she'll be mentored by Ron Howard.