Eva Longoria: George Clooney Seduction Rumors 'Aren't True'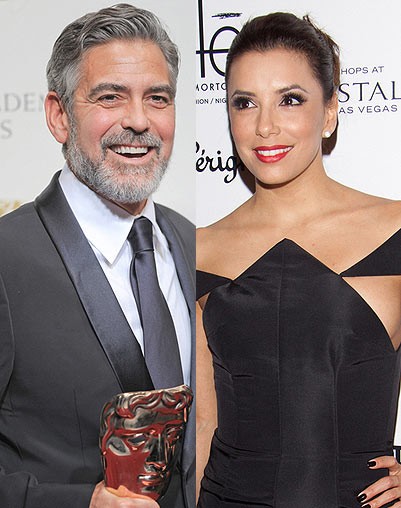 Did George Clooney try to seduce Eva Longoria before he split up with Stacy Keibler?

Back in March, rumors circulated that the actor was pursuing Longoria after they were spotted hanging out at Soho House in Berlin, Germany, even though Clooney was dating the former WWE star.
In response to the gossip, Longoria, 38, posted on Twitter, "As interesting as the George Clooney rumors are, they aren't true. George and I have been friends for years."
Longoria is currently dating reality star Ernesto Arguello, whom she met when he was a contestant on the dating show "Ready For Love."  The actress and basketball star Tony Parker divorced in 2011 after three years of marriage and amid reports that he was unfaithful.
Clooney and Keibler split up earlier this month. Clooney has been married one time and it's been widely reported that he never wants to remarry or have children.