Eva Longoria & Felicity Huffman Are Red Hot At 'Desperate Housewives' Series Finale Event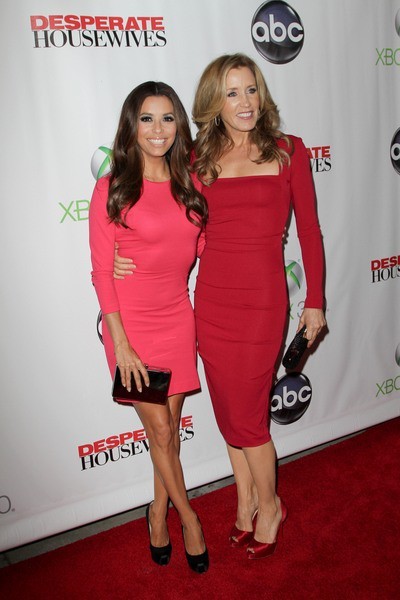 The women on Wisteria Lane are saying their last goodbyes. After eight seasons, the beloved "Desperate Housewives" is ending its run on ABC. But you can't go off the air without a party!
Eva Longoria, Felicity Huffman, Vanessa L. Williams and other cast members (minus Teri Hatcher) recently gathered in Hollywood for one last hurrah to celebrate the primetime soap. Eva looked stunning in a pink figure-hugging dress, while Felicity glammed it up in red with matching pumps.
Eva recently said about the end of the series, "I feel like we're at a funeral and we haven't died yet...We had our last table read Monday and we were a mess. Everybody in the table read balled, the producers, writers, actors. Felicity, Marcia and I stayed after the table read and probably cried for an hour with each other, just talking about this amazing ride we've been on."
The series finale airs May 13.
See more photos of Eva, Felicity and other "Housewives"...