Eva Longoria Denies Dating 'Ready For Love' Contestant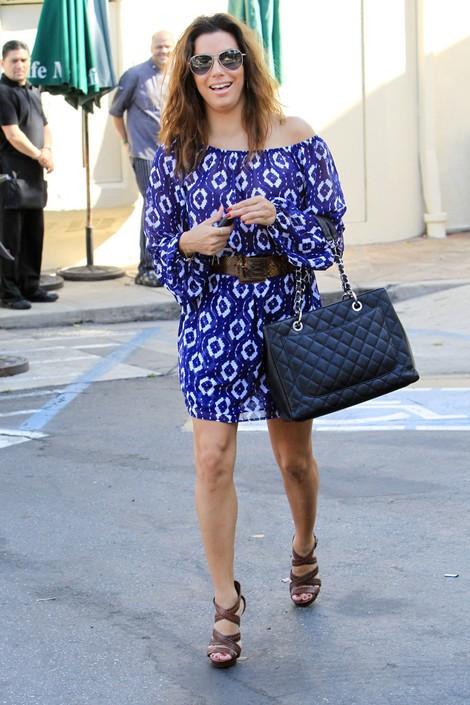 Eva Longoria's new dating show "Ready For Love" was cancelled after just two episodes, and rumors have surfaced that the actress has been hooking up with one of the eligible bachelors from the series.
The former "Desperate Housewives" star and Ernesto Arguello were spotted leaving Los Angeles Airport together last Friday, according to In Touch Weekly.
An insider claimed: "Yes, they are dating but it is very new. She enjoys his company and thinks he is a great guy. Ernesto treats her so well and she thinks he is sexy. It works for now."
Longoria, who served as a producer on the series, insists the rumor is false. She posted on Twitter: "Sorry @ernestoarguello is NOT dating me, but u can see who he is dating on ReadyForLove tomorrow night on NBC after TheVoice!"
The series received such poor ratings that NBC axed it after only two episodes. The third episode will air as planned tonight, but it's unknown whether the remaining five episodes will be broadcast at a later date.
Longoriam 38, divorced basketball player Tony Parker in 2010 and later dated Penelop Cruz's brother Eduardo as well as New York Jets star Mark Sanchez.