Eva Longoria & Demi Moore Sizzle At Power Of Women Luncheon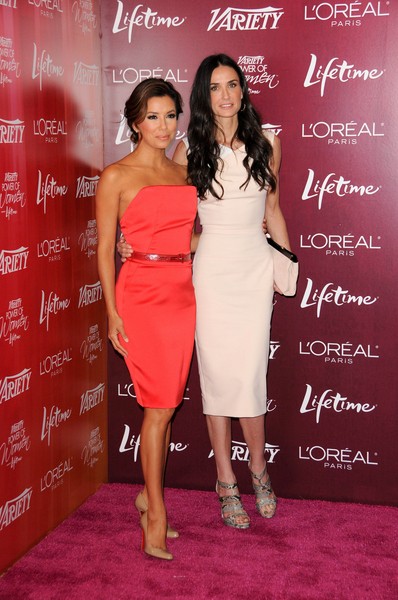 Eva Longoria and Demi Moore attended the 3rd Annual Variety's Power of Women Luncheon presented by Lifetime in Beverly Hills yesterday. Eva wore a red strapless dress while Demi donned a white sleeveless dress.
Eva is embarking on her eighth and final season of "Desperate Housewives." The drama debuted in 2004 and became an instant success, but ratings have dropped in recent years. The new season kicks off on Sunday, Sept. 25.
Demi stars in the upcoming film "Margin Call" about an investment-firm analyst who uncovers sensitive information that could easily plunge the entire business into peril, inadvertently destroying the lives and careers of his colleagues.