Eva Longoria, Cher, & More Celebs Celebrate Obama's Victory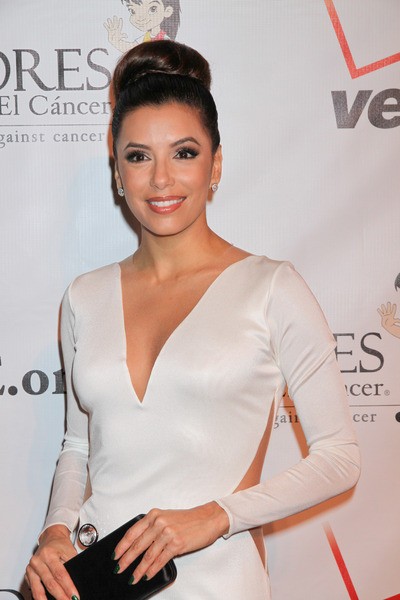 Celebrities including Cher, Billy Ray Cyrus and Mary J. Blige expressed their delight after Barack Obama was re-elected President of the United States on Tuesday night.
During a lengthy campaign, Obama garnered a ton of celebrity support and endorsements, with rapper The Game, Pamela Anderson, and Beyonce among those who urged people to vote for Obama in recent days, while Bruce Springsteen and Jay-Z performed at election eve rallies on Monday.
Meanwhile, George Clooney, Sarah Jessica Parker, Will Smith and Gwen Stefani hosted fundraisers for the President's re-election campaign.
After the results were tallied, the stars voiced their delight on Twitter. Cher posted, "I'm so happy! This is one of the great nites (sic) of my life !!!! Tears r streaming down my face! women we have a champion!!!"
Eva Longoria was among the first stars to celebrate his win, writing, "We did it!!! Obama re-elected!!!!! Yes!! Yes We Can!" She later added, "Barack Obama re-elected as 44th President of the USA!!!! Go @BarackObama!!!! Me and my friends celebrating! I'm on tears (sic)! Moving the country forward!!! Obama!!!"
Ricki Lake wrote, "Breathe. Sigh. Relief."
Mark Ruffalo declared, "I am so proud to be an American!!! I love our country and everyone in it. Even those who do not share my beliefs."
 
Zachary Quinto, who manned the phones for Obama in Chicago, Illinoi,s on Tuesday, told his followers, "Never been more fired up in my adult life!!!!!!!" and Cyrus stated, "Congratulations Mr President ! Congratulations America ...the process worked ...and freedom rings."
 
Nicole Richie tweeted, "We did it America!!!!!"
Olivia Munn declared, "Four More Years!!!! Barack Obama is our 43rd AND 44th PRESIDENT!!!!"
 
Elizabeth Banks was ready to toast Obama, telling her fans, "Wow, great day! Open the champers (champagne)! Whoo hoo... congrats Barack Obama!!"
Mandy Moore gushed, "So F'ing proud of my country and our President."