Eva Longoria Checks Herself Out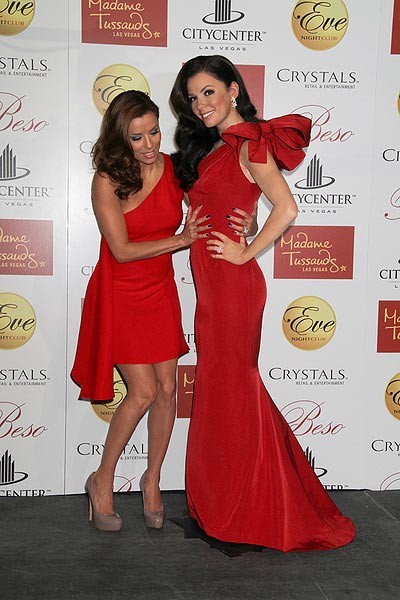 Eva Longoria unveiled 'herself' at Madame Tussauds Wax Museum in Las Vegas on Wednesday evening. Eva was accompanied by her husband, NBA basketball star Tony Parker; and the event was held at the "Desperate Housewives" star's Eve Nightclub.

Both Evas attended the event in red dresses, the real one in a short one shoulder dress and tan heels and the wax version in a flowing gown with a giant bow on her shoulder. Her wax figure's dress is the same dress she wore to the 2008 ALMA (American Latino Media Arts) Awards, which she also hosted.
The star even checked herself out, feeling her waistline and taking a peek at the goods under the dress.
Eva's "Housewives" co-star John Barrowman recently boasted how he got to feel up Eva while filming a scene for the show.

He explained, "She's amazing. I gave her a good grope. We were doing some booty-dancing and I said, 'Show me some of that Latino ass!' So she did. And then I was like, 'Your boobies are doing alright, too,' so I got to touch the boobs and the bum. She grabbed my goods, too."

Yeah, we're jealous.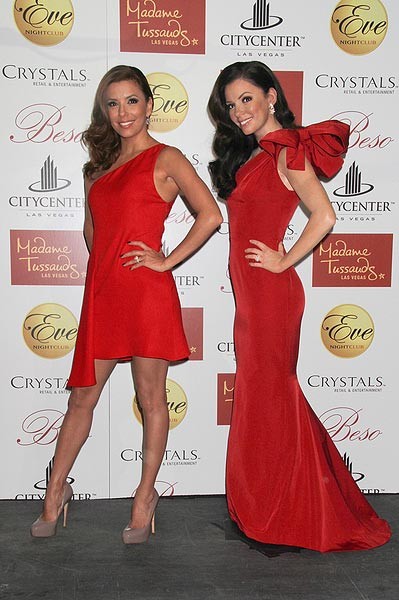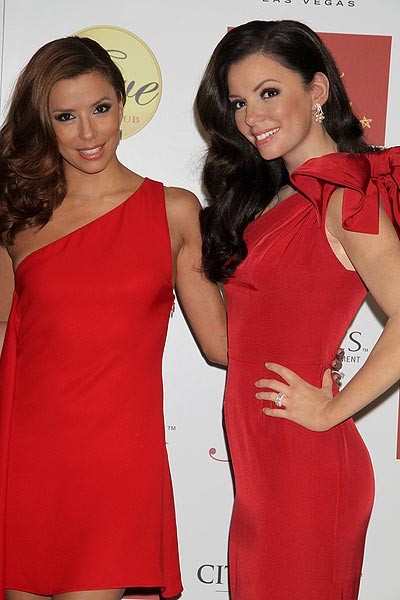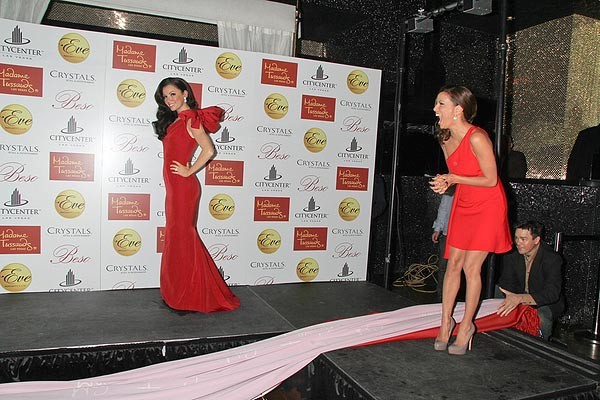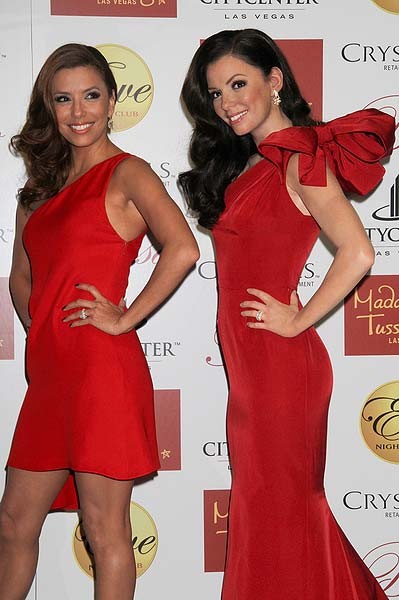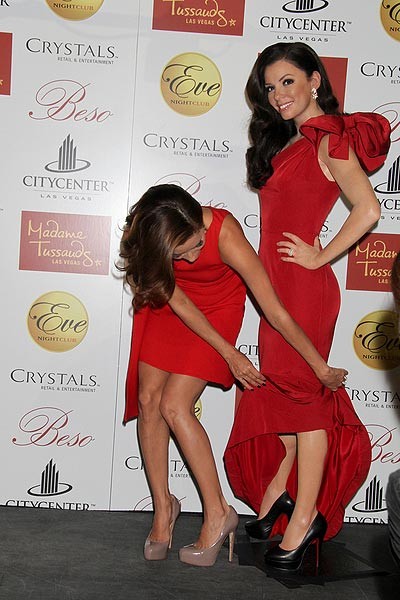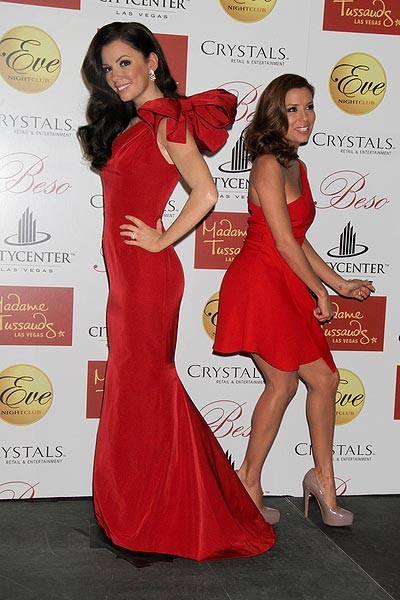 More: Celeb Photo Features | Fashion Photo Features
Click for more great Eva Longoria pictures: