Eva Amurri Pregnant, Susan Sarandon To Be A Grandmother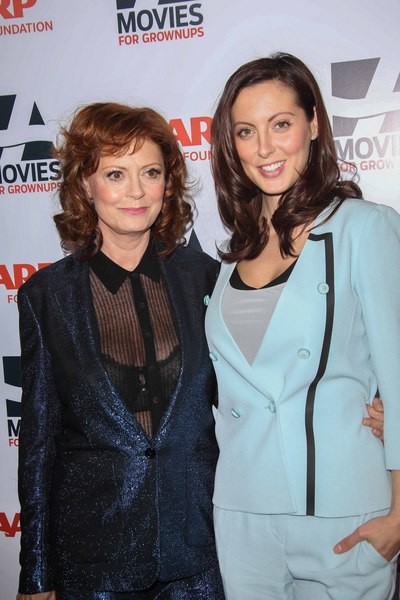 Eva Amurri and Kyle Martino are expecting their first child, and future grandmother Susan Sarandon can hardly wait.
The pair, who wed in 2011, told People Magazine the news, "We are so excited to announce that we are expecting our first child together. Having a family has always been a priority for us both and we couldn't be happier!"
Eva later posted on Twitter, "Happy Valentines day to my heart, my hero, my BABYDADDY @kylemartino!!!! I love you so much."
Sarandon tweeted her own thoughts on the announcement, posting, "Ecstatic bout the new addition to our tribe. Thx @4EvaMartino & @kylemartino. Looking forward to being a grandmother."
A few hours later Eva shared, "First family road trip with the little Sweet Pea! Desert, here we come!!!"