Ethan Hawke: 'The Best Onscreen Kiss I Ever Had Was Angelina Jolie'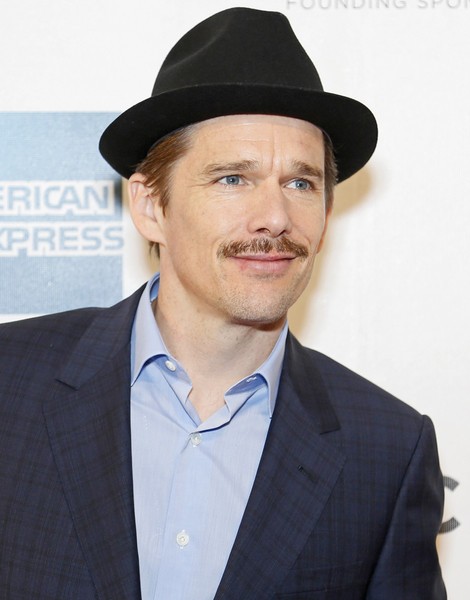 Ethan Hawke was left weak in the knees after kissing Angelina Jolie in 2004 thriller "Taking Lives."
 
Over the years, the actor has steamed up the big screen with several beautiful actresses, but he says locking lips with Brad Pitt's fiancee was the most memorable.
 
He told chat show "Watch What Happens Live," "The best onscreen kiss I ever had was Angelina Jolie... Angelina Jolie was born to whittle men, to make them weak. And when she kisses you, you don't know your name."
"Taking Lives" centered on a top FBI profiler (Jolie) who finds herself on a twisted and terrifying journey, surrounded by suspects in a case that has become chillingly personal.
Hawke is currently promoting "Before Midnight," the third film of a franchise, in which we meet up with the two off-and-on-again lovers Celeine and Jesse  in Greece, nine years after they reconnected at a Paris book store.