Ethan Hawke Refuses To Fix His Crooked Teeth & Become A Pod Person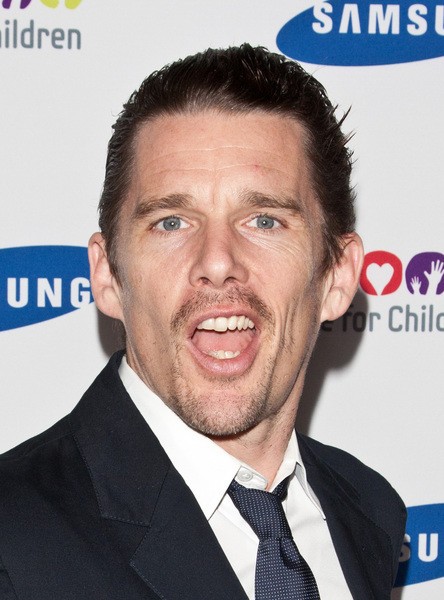 A former agent once asked Ethan Hawke to fix his crooked teeth, but the actor refused to blend in with other "fake" celebrities.
Hawke hasn't had any dental procedures to make a perfect smile, and he likes it that way. He told Britain's Daily Telegraph, ""I watched the Oscars on TV a few years ago, and they all looked like they were pod people. They looked so fake. And then crazy Sean Penn got on stage, and I thought to myself, 'There's a human being.' And people wonder why his heart is so beautiful and so transcending - because he's not afraid to be a human being. And I thought, I'm not going to fix my teeth...
 
"It's all vanity, any way you cut it. I just hate how homogenized people want us all to be. Nobody ever talks about Eleanor Roosevelt's crooked teeth, because she was a woman of substance. And we don't talk about how Mother Teresa would have been better if she could have lost 15 pounds, because she was a woman of God."
The actor stars in the upcoming horror film "Sinister" about a struggling true-crime novelist who stumbles into a grim supernatural mystery that threatens the lives of his entire family.  The film hits theaters Oct. 12