Ethan Hawke And Patricia Arquette Watch Their Youth Wither Away Before Their Very Eyes In 'Boyhood'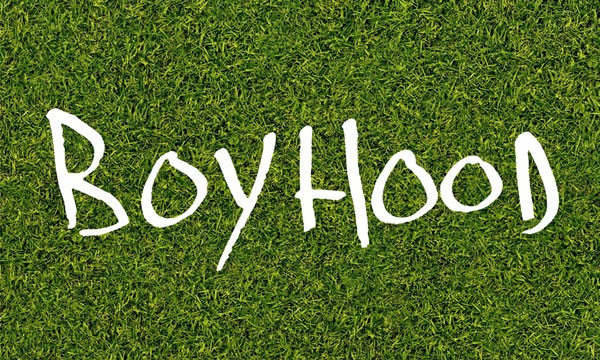 Boyhood is an ambitious film 12 years in the making - that's right, 12 years, and you might have only just heard of it. 
Boyhood made its' Sundance debut in January of this year. The film stars Ethan Hawke and Patricia Arquette as two parents raising raising their young son from childhood into adolescence, hence the umbrella-like title of "Boyhood." The story is primarily belonging to Mason (Ellar Coltraine) who the film introduces at age six, and ends with him leaving for college.
Director Richard Linklater says that this film was a project he had been hoping to take on for some time, stating,
"I've long wanted to tell the story of a parent-child relationship that follows a boy from the first through the 12th grade and ends with him going off to college. But the dilemma is that kids change so much that it is impossible to cover that much ground. And I am totally ready to adapt the story to whatever he is going through."

We want to stress that these characters, are not played by multiple actors. No - this was a real 12 year voyage, where the actor literally grew into the part he was meant to play. And not just Ellar either. Patricia and Ethan grew into their roles as 'parents' as well.
Ethan Hawke had this to say about watching young Ellar grow,
"Doing a scene with a young boy at the age of 7 when he talks about why do raccoons die, and at the age of 12 when he talks about video games, and 17 when he asks me about girls, and have it be the same actor—to watch his voice and body morph—it's a little bit like timelapse photography of a human being. ... Next year, he will graduate high school and we will finish the film. It will probably come out in two years."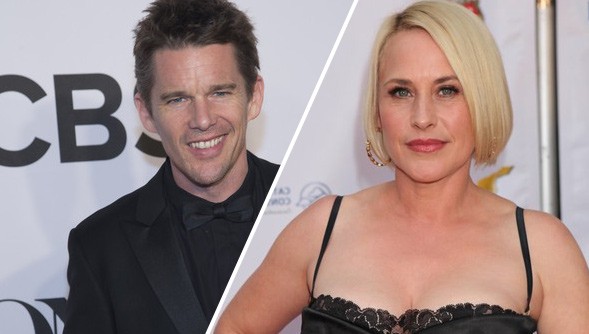 Every year, for over a decade, the cast would meet to film. It tested not only the actors' commitment to the film, but it also made them witness their own growth. For the first time, at this year's Sundance Film Festival, all the stars of "Boyhood" watched themselves grow old, right before their very eyes.

Ethan goes on to tell Radar Magazine "It was pretty intense. When the movie started, I was like, 'Man, I still look good!'. But by the end... Everybody acts like it's surprising (when humans age), but it's happening all the time to everyone. We act freaked out about it but it's just the reality. The second you buy a car, it's a used car. That's the way we are: this machine is in action. I tried to be proud of it."
Patricia Arquette empathized adding that " I love that human-ness about it. We represent a family, and hopefully you believe what the characters are doing. But you have seen us in movies before – movies in which we were younger – and are familiar with how we looked then. It's as if actors are supposed to freeze in time, but that's inauthentic." 
We so often see celebrities and movie stars as timeless - much effort goes into the preservation of their youth. But on rare occasions, such as this, everybody remembers that aging is a part of life, and that even the fattest bank accounts in all the world can't completely ward off wrinkles, aches and growing pains.
'Boyhood' received critical acclaim at Sundance, and publicly releases in theaters July 11th. Go see a the masterpiece 12 years in the making.