Erykah Badu Attempts To Kiss News Reporter Live On Air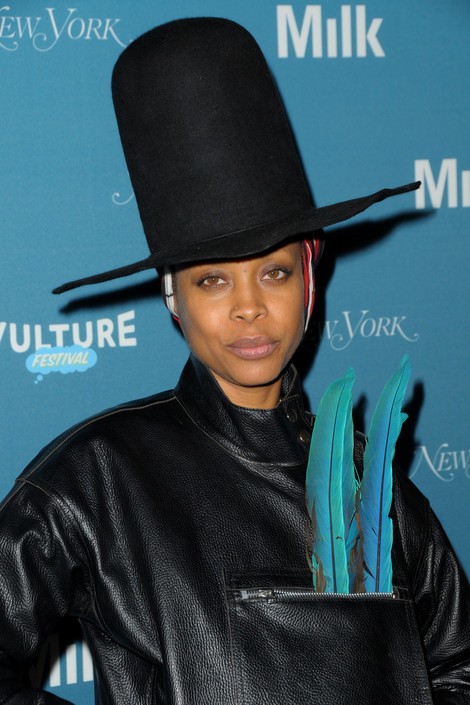 When New York City reporter Mario Diaz was on the air speaking about actor Shia LaBeouf's recent arrest, he received a rather unwelcomed surprise (at the time).  Singer Erykah Badu started out by making obscene gestures in the background of his broadcast, but then she went in for a kiss!
Stunned, the news anchor politely pushed her back, but later in the newscast he tied it into his reporting.  The PIX 11 reporter said that LaBeouf had been able to avoid the cameras during his Thursday night arrest, "unlike myself, who couldn't avoid a fan just now who tried to kiss me."
Watch the video below:
Initially, Badu denied trying to kiss the news anchor on the air. She later said on the social networking service, "Sorry, Mario."
Once again, Diaz took it in stride and said, "I just want your extra time and your...kiss", joking, "Next time I won't do the NYC push back."  He added that his wife thought Badu had great taste.