Erika Christensen Defends Scientology: We Don't Worship Rabbits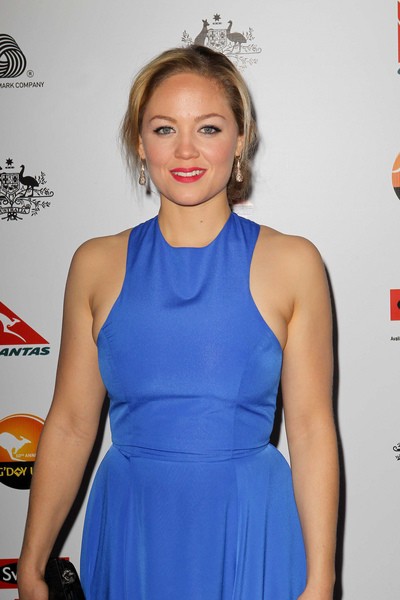 Actress Erika Christensen doesn't have any kids of her own yet, but she says when she does she plans to instill them with the beliefs of the Church of Scientology.

The Parenthood star says she'd have no problems teaching her future kids about her religion and giving them the opportunity to join the controversial organization.

Christensen chatted with Parenthood co-star Joy Bryant during a recent installment of the latter's "Across the Board" webseries, saying that the "three biggest misconceptions" about her religion and they're all quite ridiculous.

"Probably, number-one, that we're some kind of closed group or mysterious... [two] that it's just, like, the Hollywood religion and, number three, I would have to go with... we worship rabbits. I don't actually know how many people think that."

Despite saying Scientology isn't the 'Hollywood religion', Christensen says she plans on doing with fellow star and Scientology bigwig Tom Cruise did with his kids: exposing them to her religion.

"I would expose to them, like, 'This is what I do, which is how my parents did it, because my parents are Scientologists.'

"When I was seven, they did this demonstration. There is this thing in Scientology, it's a study method to demonstrate things out. I would give them the option of, like, these are our study tools. You can use them in school, get good grades, learn."


10 celebs you might not know are Scientologists

The church's techniques have come under fire lately though, most recently by director Paul Haggis, who made an appearance on Rock Center with Brian Williams Thursday night.

Haggis bashed the religion, saying he's "ashamed" of having become a part of it.

The ex-Scientologist says, "I was ashamed of my own stupidity, of how I could have been so purposely blind for so many years."

And he also insinuates that lashing out at the "cult" isn't a good idea.

[It's] incredibly stupid," he says. "These are not people you want to mess with."

"You've got these folks inside this fortress who won't look out and won't look at any criticism and can't bear the investigation and they think everybody is against them.

"How would you describe that? It's a cult."