Erik Estrada Teams Up With Outlaws In Syfy Original Movie 'Chupacabra Vs. The Alamo'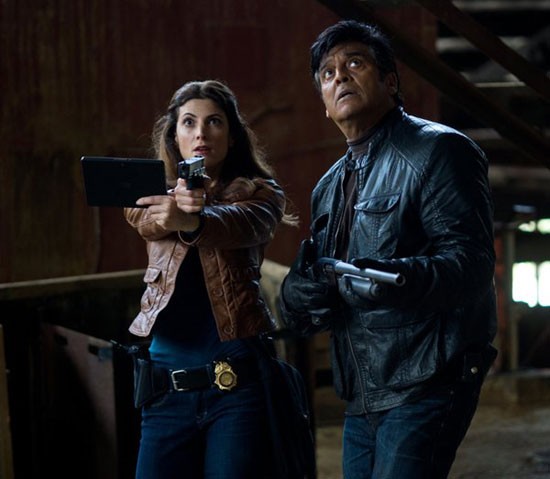 Our favorite "CHiPs" star Erik Estrada is strapping on his leather boots again. He's getting back on his motorcycle to take on deadly legendary beasts in the new Syfy original movie "Chupacabra vs The Alamo," premiering Saturday, March 23, at 9 p.m. (ET/PT).

When Chupacabras attack the San Antonio region, DEA Agent Carlos (Estrada) teams with a band of outlaw gangsters to battle a horde of the blood-sucking creatures - culminating in a final bloody confrontation at the Alamo. Julia Benson ("Stargate Universe") also stars.

This weekend Syfy kicks off March Original Movies on March 9 at 9 p.m. with the premiere of "Flying Monkeys." In the movie, a businessman buys his daughter (an aspiring veterinarian) a pet monkey, which is actually a shapeshifter that turns into a deadly creature at night and spawns killer clones – we're not in Kansas anymore!