Eric Johnson Is Twice The Hero With 'Rookie Blue' Return and 'Splinter Cell: Blacklist'
He's a man on a mission...two of them, in fact. Actor Eric Johnson returns to Rookie Blue tonight as Detective Luke Callaghan. Having left the show when his relationship with Andy McNally (Missy Peregrym) took a nosedive in the second season, Luke is back to help the cops of 15 Division deal with a possible serial killer who's kidnapped one of their own, and it's no one and done appearance, either.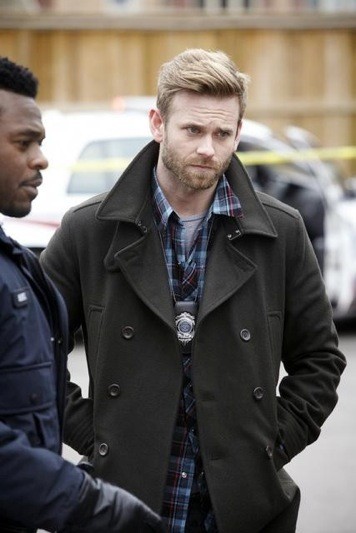 "You'll see me through the end of the year, through episode thirteen," Johnson told me during a recent interview. As far as whether or not that will include finding out what Luke's doing since we saw him last, "We'll get into that a little later. This [first] episode, he's coming back with a definite purpose - the whole division is. Priority number one is finding Gail (Charlotte Sullivan) and what I've been up to is not important right now," he said with a laugh.
While Luke's return might be a little awkward, especially as he'll find out that Andy is back together with Sam (Ben Bass), Johnson is enjoying being back on the series. "Getting to go back was a lot of fun," he confided, "and almost a little intimidating in knowing they'd been working for eight episodes already and were a well-oiled machine!"
"The first scene I shot was the scene where Luke shows back up at 15 Division. It was almost picking up where we left off for me," he added. "I feel very fortunate to have been able to be on the show and work with this group of people. I'm sure everybody says this, but it's a pleasure to go to work. Everybody is wholly invested, and they're good people."
He's aware that Luke has gotten somewhat of a mixed reception from Rookie Blue fans, especially after since he cheated on Andy with his ex-girlfriend in season two. However, Johnson says you'll see a different Luke in season three.
"You're going to see a more determined and fierce Luke Callaghan this year," he promised. "The thing I love the most about him is how calculated he is. His attention to detail, how invested he is in his job. He's an intelligent detective and he very rarely lets his emotions get the better of him. And that's also something that's gotten in his way. It got in the way of his relationship with Andy."
In addition to reprising his role on Rookie Blue, Johnson has doubled his coolness factor with his most recent project: he is the new voice of hero Sam Fisher in Splinter Cell: Blacklist, the next entry in Ubisoft's fantastic Splinter Cell video game franchise.
Taking over for Michael Ironside, he gets to lend his pipes to a hero who leads a top-notch unit of secret operatives against (what else?) a ruthless group of terrorists plotting a series of escalating attacks. For those of you who haven't played Splinter Cell, Fisher is one of the coolest heroes ever to grace a video game console, and now Johnson is stepping into his tactical gear.
"[It's] a wholly new process to me," he explained. "It's full performance capture. I've basically been this amazing action hero in this video game. I can't wait for people to see that. The new Splinter Cell's going to blow you away." 
Splinter Cell: Blacklist arrives in spring 2013; you can pre-order your copy now. Here's a look at Johnson's virtual alter-ego.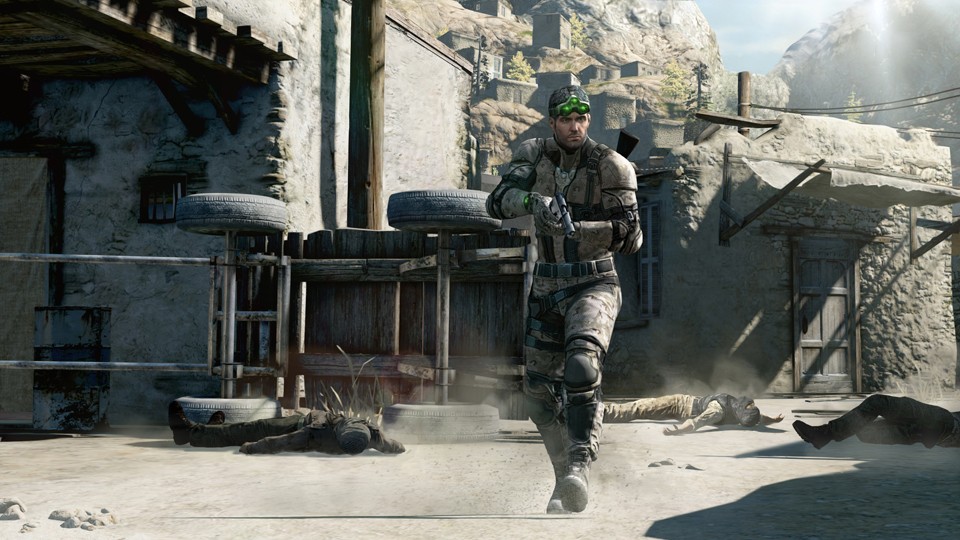 Johnson's first new episode of Rookie Blue airs tonight at 10 PM ET/PT on ABC. Get a sneak peek at it with the video clip below.
(c)2012 Brittany Frederick/Digital Airwaves. Appears at Starpulse with permission. All rights reserved. No reproduction permitted.