Eric Clapton Fulfills Jazz Dreams

Rock icon Eric Clapton lived out his childhood dreams on Thursday when he joined jazz star Wynton Marsalis onstage for a special benefit show in New York.

The guitarist was a guest performer at the Lincoln Center Orchestra event, teaming up with Marsalis and his band to play a series of jazz standards.

And Clapton revealed the gig fulfilled one of his long held ambitions.

He says, "I've never done anything like this in my life before... I wanted to be in a jazz band as a kid, but the guitar took me away."

Clapton and Marsalis also gave one of the rocker's biggest hits a musical makeover, performing a jazzed-up version of "Layla."

Thanking the star for agreeing to collaborate, Marsalis told the crowd, "The depth of respect I have for this man... So much is not what it's said to be. This man is for real."

The evening also saw an appearance by blues legend Taj Mahal.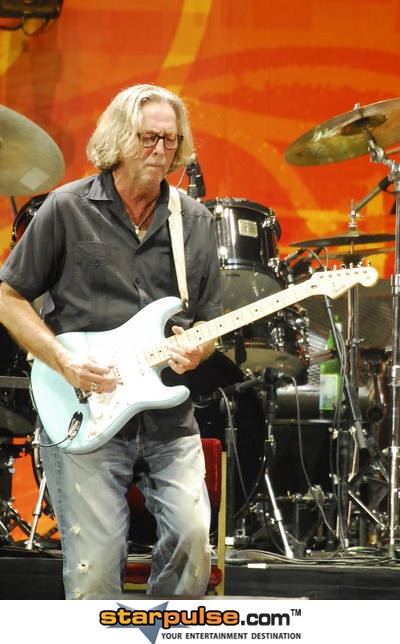 Click for more great Eric Clapton pictures: