Eric Church Apologizes To Miranda Lambert Over Reality Show Criticism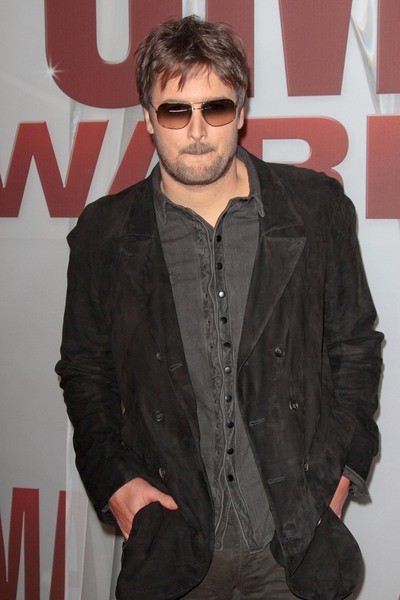 Country rocker Eric Church has apologized to his former tour mate Miranda Lambert for harsh comments he made about reality TV contest winners during a recent interview.

The "Drink in My Hand" singer told Rolling Stone magazine that wannabe stars who find fame on shows like American Idol and The Voice, on which Lambert's husband, Blake Shelton, is a mentor, are not true artists.

He was quoted as saying, "It's become American Idol gone mad. Honestly, if Blake Shelton and Cee Lo Green f**king turn around in a red chair, you get a deal? That's crazy. I don't know what would make an artist do that. You're not an artist."

The biting commentary did not sit well with Lambert, who was a finalist on 2003's Nashville Star TV competition, and she took a swipe at Church in a sarcastic post on Twitter.com, writing, "Thanks Eric Church for saying I'm not a real artist. Or Kelly Clarkson, Carrie Underwood & Keith Urban. Your (sic) welcome for the tour in 2010."

But Church insists he didn't mean to cause offense with his outspoken opinions and he wasn't intentionally criticizing the likes of Lambert and American Idol winners Clarkson and Underwood.

A statement issued to UsMagazine.com reads: "The comment I made to Rolling Stone was part of a larger commentary on these types of reality television shows and the perception they create, not the artists involved with the shows themselves. The shows make it appear that artists can shortcut their way to success.

"There are a lot of artists due to their own perseverance that have gone on to be successful after appearing on these shows (sic), but the real obstacles come after the cameras stop rolling. Every artist has to follow up television appearances with dedication towards their craft, but these shows tend to gloss over that part and make it seem like you can be ordained into stardom. I have a problem with those perceived shortcuts, not just in the music industry.

"Many people have come to think they can just wake up and have things handed to them. I have a lot of respect for what artists like Carrie Underwood, Kelly Clarkson, and my friend Miranda Lambert have gone on to accomplish. This piece was never intended to tear down any individual and I apologize to anybody I offended in trying to shed light on this issue."