Eric Bana To Play Elvis Presley In Cary Elwes' Directorial Debut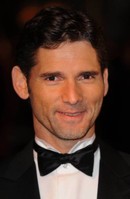 Eric Bana is set to brush up on his rock 'n' roll skills to play Elvis Presley in a new movie.

The Australian actor will tackle the role of The King in Cary Elwes' directorial debut, Elvis & Nixon, which is based on a real-life meeting between Presley and U.S. President Richard Nixon at the White House in 1970.

Bana will also co-produce the production, which was co-written by Elwes.

Danny Huston is said to be in final negotiations to play Nixon in the film, according to the Hollywood Reporter.