'Entourage' To Get Big-Screen Treatment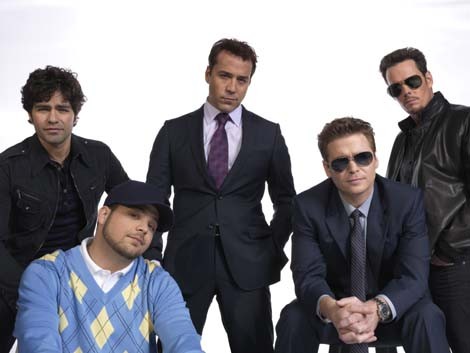 HBO's "Entourage" will be made into a big-screen film by Warner Bros. with Doug Ellin directing, according to Deadline.com.
The show, created by Ellin and executive produced by Mark Wahlberg, starred Adrian Grenier as hotshot actor Vinnie Chase with Kevin Connolly as his manager, Eric 'E' Murphy, and Jeremy Piven as his agent, Ari Gold. The series ended in 2011.
Rumors of an "Entourage" movie have been circulating since the series wrapped up its eighth season. Each member of the main cast also expressed interest in reprising their roles on film.
Ellin completed a script for the movie in September.