Enrique Iglesias May Be Joining 'American Idol'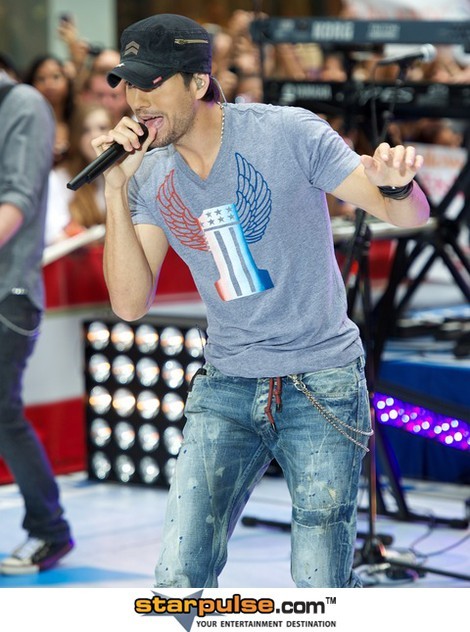 On Monday news broke that Nicki Minaj was joining Mariah Carey as a judge on "American Idol." Sources told Us Weekly, "I'm not sure the deal is completely done yet, but yes, she is definitely doing it. A few more slight things to sign off on but it is happening," one of the sources said. The other stated, "100% confirmed to judge American Idol."
Now rumors have surfaced that Enrique Iglesias will also be joining the panel, perhaps sending Randy Jackson into a mentor role. In late July, US Weekly reported Nick Jonas was in lengthy talks to judge talent on the singing competition.
Perhaps ex-judge Jennifer Lopez convinced the Latin superstar to sign up for the reality show, which pays its judges millions of dollars. Lopez and Iglesias' joint tour has been playing to sold out crowds across North America and will conclude in Florida next month before Lopez goes solo in Europe and Asia. That will free up Iglesias for an opportunity to work on "Idol," which kicks off its next season in 2013.
Meanwhile, FOX's other singing show, "The X Factor," premieres Sept. 12 and 13 with Britney Spears, Demi Lovato, Simon Cowell and L.A. Reid as the judges.