'End Of Watch' L.A. Premiere Pics: Jake Gyllenhaal, Anna Kendrick, 50 Cent & More!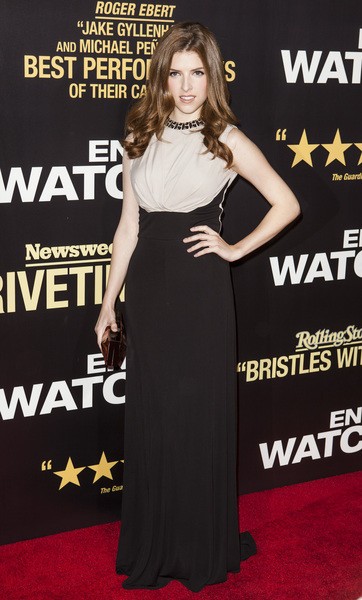 The "End Of Watch" premiere in Los Angeles on Monday was a star-studded event. Anna Kendrick looked lovely in a black and cream-colored gown, while Jake Gyllenhaal opted for a blue suit sans tie.
America Ferrera wore a bright turquoise gown, while Jennie Garth sizzled in a little black leather dress. Professional dancer Karina Smirnoff popped in a bright blue frock, and "True Blood" star Joe Manganiello was handsome in a black suit.
The film centers on two young police officers (Gyllenhaal and Michael Pena) who are targeted by a drug cartel after confiscating a small cache of money and firearms during a routine traffic stop.
"End Of Watch" hits theaters on Friday, Sept. 21.
See more photos from the premiere...