Encapsulated Reviews: 'Ivory Tower' / 'Miss Lovely' / 'The Human Race' / 'The Moment'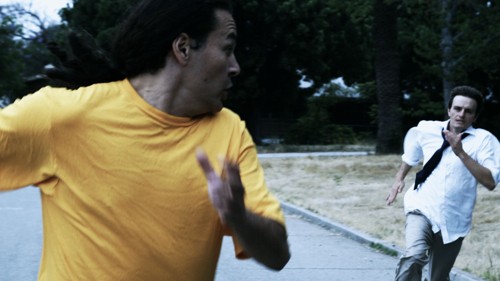 With such a flurry of flicks hitting the screen as of late, it's hard to keep up.  So we decided to put together a gaggle of reviews below that provide a more succinct encapsulated look at recent movies hitting multiplexes.  In this edition we take a gander at four flicks including at a doc on the high cost of college, a sci-fi horror outing where folks are forced to run or die, a high drama India import about two brothers involved the underground film industry and finally a mystery drama about a war journalist who may or may not be crazy – welcome to encapsulated reviews for "Ivory Tower," "The Human Race," "Miss Lovely" and "The Moment."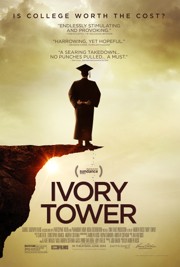 Title: "Ivory Tower"     
   Stars: 4
   Genre: Documentary
   Director: Andrew Rossi
   Rating: PG-13
   Running Time: 90 Minutes
   Release Company: Samuel Goldwyn Films
   Website: www.takepart.com/ivorytower 
What's most impressive about this doc on post secondary education from "Page One: Inside the New York Times" filmmaker Andrew Rossi is just how matter of fact it is.  Meaning instead of taking unneeded time condoning or condemning, "Ivory Tower" simply examines and exposes a slew of vast amount of ways to gain knowledge past high school, making it required viewing for anyone interested in continuing education.  From high brow institutions to lessor known inventive online alternatives, all have their various ups (hey, Zuckerberg didn't need Harvard!) and downs (the debt accrued from years of college will be with students forever!) but are given a full once over by Rossi for maximum accessibility.
"IVORY TOWER" IS CURRENTLY IN SELECT THEATERS FROM SAMUEL GOLDWYN FILMS.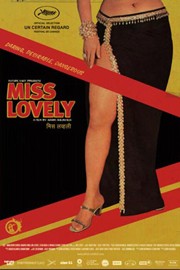 Title: "Miss Lovely"     
   Stars: 3 1/2
   Genre: Drama
   Cast: Nawazuddin Siddiqui, Anil George, Niharika Singh
   Director: Ashim Ahluwalia
   Rating: Unrated
   Running Time: 113 Minutes
   Release Company: Film Buff
   Website: www.miss-lovely.com
"Miss Lovely" is a film that eventually develops into a captivating look at one man's journey to become better and his sad realization that it's too late.  The problem is the road to get there is a long and arduous one, meaning the vision of filmmaker Ashim Ahluwalia doesn't become clear till the last third of the film.  But for those who can withstand the films' opening dullness, there's some real powerhouse work thereafter.  Going from a tale of betrayal, love lost and ultimately revenge, "Miss Lovely" ends with a bang, but a good first impression is sorely missing here.
"MISS LOVELY" HITS SELECT THEATERS ON JUNE 20 FROM FILM BUFF.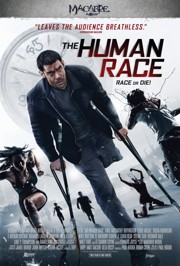 Title: "The Human Race"          
   Stars: 3
   Genre: Sci-Fi / Suspense / Thriller
   Cast: Paul McCarthy-Boyington, Eddie McGee
   Director: Paul Hough
   Running Time: 87 Minutes
   Release Company: XLrator Media
   Website: www.facebook.com/TheHumanRaceMovie 
The basic outline premise of "The Human Race" – a gaggle of humans find themselves on a track and are told to run or die – is an interesting one.  The execution though leaves a little to be desired in that the film ultimately doesn't know what it wants to be.  Is it an allegory on overpopulation?  (If you get lapped twice in the race heads will roll!)  A horrific look at the dark side of human nature? (Some of these folks throw their fellow man on the death inducing grass...just for kicks!)  Or maybe just a simple alien sci-fi slice and dice flick with some cool blood and guts gags for the kids?  In trying to be all of the above, "The Human Race" takes on way too much baggage for such a cheap flight and winds up being a movie with great moments but as a whole film crashes and burns.   
"THE HUMAN RACE" IS CURRENTLY ON VOD, iTUNES AND IN SELECT THEATERSFROM XLRATOR MEDIA.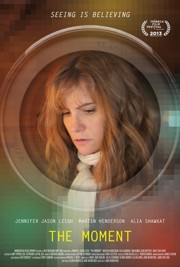 Title: "The Moment"    
   Stars: 2
   Genre: Drama / Thriller
   Cast: Jennifer Jason Leigh, Martin Henderson, Meat Loaf
   Director: Jane Weinstock
   Rating: Unrated
   Running Time: 90 Minutes
   Release Company: Dada Films
   Website: www.facebook.com/TheMomentMovie2013    
Again, "The Moment" suffers from a severe case of too many ideas without a clear vision.  The film centers around the memories and thoughts of a war journalist who goes to a doctor after having a breakdown to try and distinguish fantasy from reality.  The film then shifts from drama to thriller as she discovers she or someone she knows may have killed her last lover.  Think a murder mystery mixed with psychological insanity and you're only scratching the surface of this overly complicated flick.  The only saving grave and semblance of stability in this mess is the always solid work by lead Jennifer Jason Leigh who never met a great moment she couldn't make better – this films owes her big time.
"THE MOMENT" HITS SELECT THEATERS ON JUNE 20 FROM DADA FILMS.