Encapsulated Reviews: 'Beneath' / 'Cabin Fever: Patient Zero'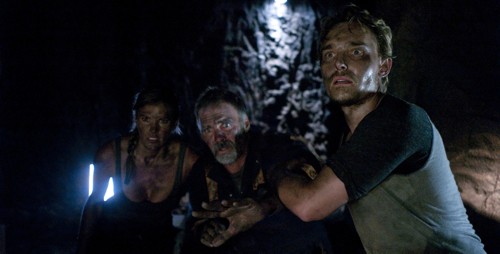 We're catching back up with some new flicks hitting theaters, VOD and iTunes with our specialized encapsulated reviews this time featuring the horror hits "Beneath" and "Cabin Fever: Patient Zero" – check them out below!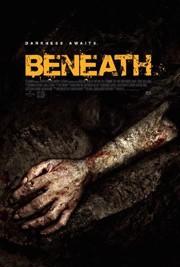 Title: "Beneath"
   Stars: 2
   Genre: Horror / Drama
   Cast: Jeff Fahey, Kelly Noonan, Joey Kern
   Director: Ben Ketai
   Running Time: 89 Minutes
   Release Company: IFC Midnight
Kind of a cross between "The Descent" and "The Divide" with a pinch of George Romero, "Beneath" is an odd egg.  The film claims to be inspired by actual events, which has a group of coal miners trapped in an underground collapse, but mixes the plausible with the very unbelievable.  Meaning for every moment of realistic survival for the ragtag gang (lead by the always solid Jeff Fahey!), there's also some weird 'I see zombie people' moments that kind of push the credibility.  So while the dynamics of emergency procedures and clashing personalities are interesting to watch, the whole finding a secret room and folks appearing as monsters thing should have been reserved for another film - to much going on "Beneath."  
"BENEATH" IS IN SELECT THEATERS IN BOTH LA AND NEW YORK AND IS ALSO ON iTUNES FROM IFC MIDNIGHT.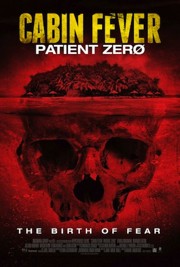 Title: "Cabin Fever: Patient Zero"
   Stars: 2
   Genre: Horror
   Cast: Sean Astin, Ryan Donowho, Jillian Murray
   Director: Kaare Andrews
   Running Time: 91 Minutes
   Release Company: RLJ/Image Entertainment
Taking the more clinical ideas of "Outbreak" and attaching them to yet another "Cabin Fever" sequel starts off decent here at first, but then quickly turns into a hot guys and gals gore fest that we've seen a million times.  And even though a lot of the work with Sean "Rudy" Astin as the patient in the title is the best of the bunch here, the film just tries way to hard to appear clever through his sidebar storyline.  What it leaves is all the hotties male and female ripe for grim and grotesque disease make-up that ends up being the real star.  Blood and guts are fine, but leave your brains at the door. 
"CABIN FEVER: PATIENT ZERO" IS IN SELECT THEATERS AND ALSO ON VOD AND iTUNES FROM RLJ / IMAGE ENTERTAINMENT.