Emmy Rossum Wears An Adorable Yellow Dress Made Partly Of Pineapple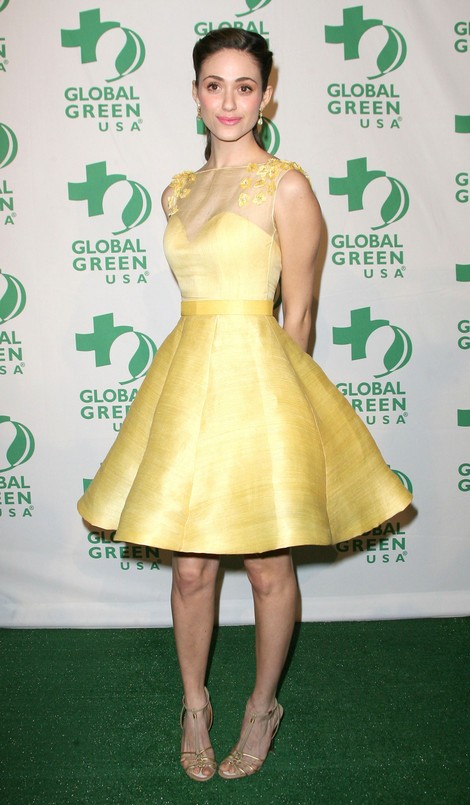 Emmy Rossum wore a dress made of pineapple fibers, hemp and other materials to Global Green USA's pre-oscar party in Hollywood yesterday.
Filipino designer Oliver Tolentino's Eco Coutour made the dress for the "Shameless" star. We give her two green thumbs up for the eco-friendly ensemble!
The actress recently admitted she was treated to hotdogs as a child if she showed off her singing skills. A member of New York's Metropolitan Opera Children's Chorus, a local butcher gave her lunch if she sang him an aria.