Emmy Rossum Talks Racy 'Shameless' Scenes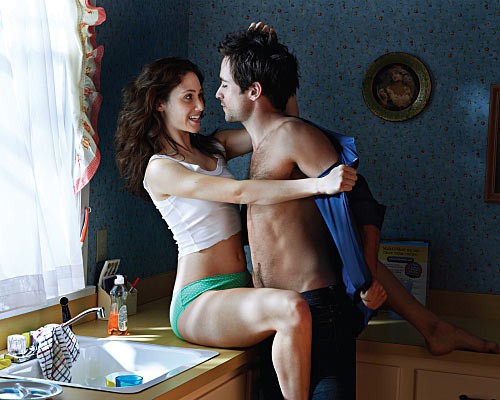 Actress Emmy Rossum stars in Showtime's new series Shameless, the Americanized version of a highly successful British show about a dysfunctional family.

Rossum plays Fiona Gallagher, the eldest of six siblings left pretty much to fend for themselves while their alcoholic father Frank (William H. Macy) spends his time drinking most of his monthly disability check away at the local pub. Fiona acts as the glue that holds the family together, struggling to scrape up enough money just to pay their bills and keep her five siblings in order - leaving her barely enough time and energy to focus on herself.

But Fiona's no angel either, and neither is the rest of the family. Rossum recently spoke with Vegas Magazine about the new series, explaining that the Gallaghers "really, really love breaking the law."

Rossum also goes into detail about her frequent nude scenes on the show with her on-screen boyfriend Steve, played by Justin Chatwin, explaining that the racy scenes come easy with the actor, with whom she also starred in Dragonball: Evolution.

"It's like, OK, time to take my top off," she says.

Perhaps the title of the show also best describes Rossum's realistic approach to playing her character during intimate moments.

"It doesn't make sense that the character would wear a bra and care at all about what she looks like when she's having sex. Sex is meant to feel good, and she wants to feel good. Her life is so sh*tty in so many ways. Some people use alcohol, some people use gambling -- and some people use sex," she explains.

The show airs on Sunday nights on Showtime.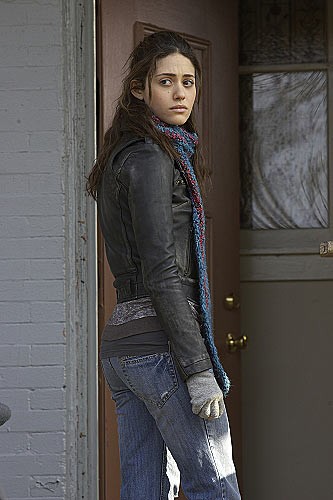 Click for more great Emmy Rossum pictures: