Emmy Rossum Supports Gisele Bundchen's Breastfeeding Views With Spoof Pic, Holly Madison Also Approves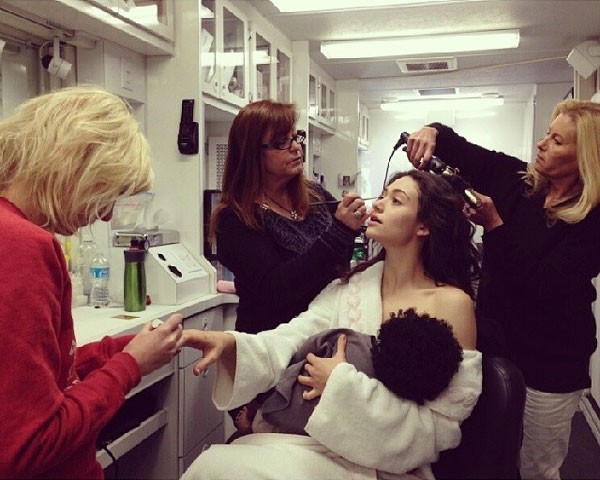 Actress Emmy Rossum poked fun at Gisele Bundchen's breastfeeding photo on Wednesday, just a day after the supermodel shared the photo on Instagram.

The actress was prepping for filming scenes for her hit Showtime series Shameless when she staged the photo, which features a fake baby.

"Hey @giseleofficial, I feel ya girl. #kidding #fakebaby #soymilk #shameless," Emmy wrote.

Gisele's photo featured the caption, "What would I do without this beauty squad after the 15 hours flying and only 3 hours of sleep."

Gisele isn't the first to post a photo while breastfeeding, though. During the 2011 Victoria's Secret Fashion Show, Miranda Kerr shared an image of herself feedin son Flynn backstage during a break (below Gisele's pic).


Rossum isn't the only star to show her support for Bundchen. Former Playboy model Holly Madison told London's Daily Mail that she's behind her 100%.
"I think what Gisele did was awesome," she told London's Daily Mail. "She is braver than I am. When I first had the baby I said 'I'm going to breast feed the baby and set a good example,' but it's not fun or easy to do that."

Holly also said that she tries to breastfeed daughter Rainbow Aurora in inconspicuous places, but it's not always possible to do. She says that people still tend to look closely at what she's doing.