Emmy Rossum, Naomi Watts, More Stars Bring The Glamour To Bvlgari Party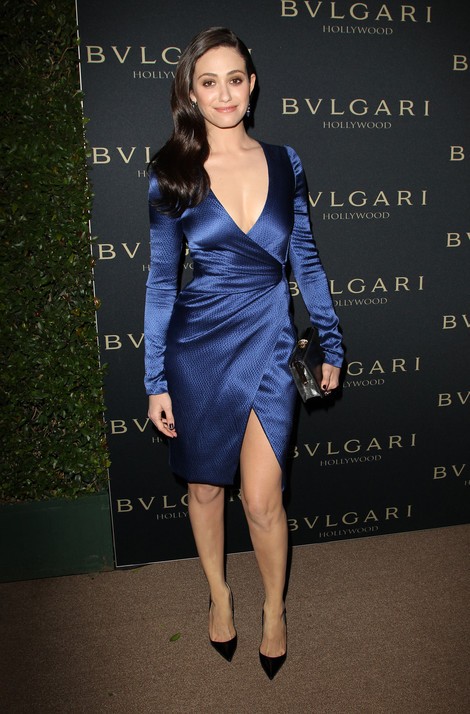 Several celebrities attended the BVLGARI "Decades Of Glamour" event at Soho House in West Hollywood, Calif., on Tuesday. "Shameless" star Emmy Rossum looked incredible in a navy blue low-cut dress.
She mingled with stars such as Naomi Watts and Kate Hudson at the party, which included some of the Italian jewelers' most iconic red carpet earrings and necklaces.
Rossum recently talked about her character on the Showtime series. "People think that I am a much more sexual person than I am because they identify me with the character," she told Complex magazine. "People on the street are more crude with me because they think I'm Fiona... I'm not like her in my real life. I've never had a one-night stand. Ever.

"We were talking about this on set the other day. Seventy percent of the girls that I polled on our set have had a one-night stand. I've never had one."
Check out more photos from the event...