Emmy Rossum Is Not 'Easy' Like Her 'Shameless' Character, But She Will Have Sex On The First Date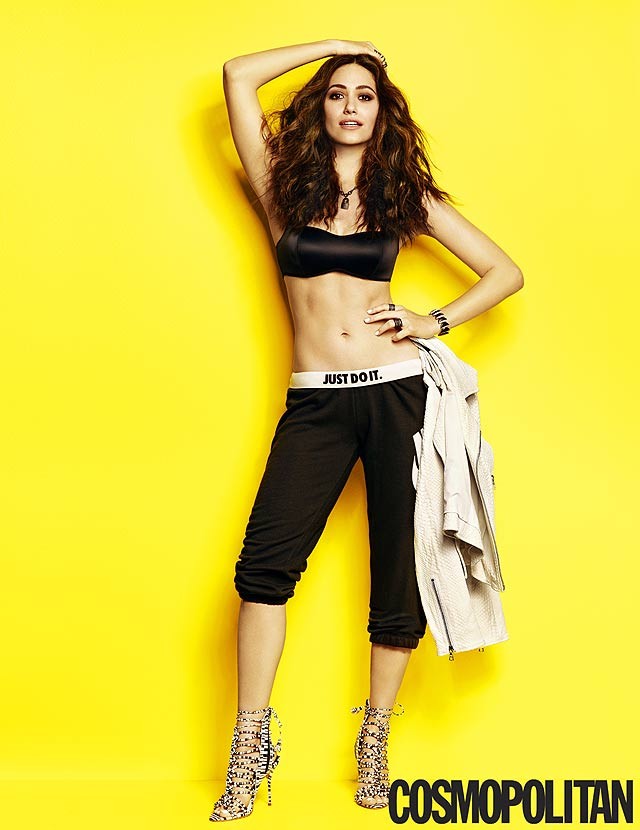 Shameless star Emmy Rossum has landed the cover of the October issue of Cosmopolitan magazine.

Even though she's currently in a relationship with writer Sam Esmail ("Comet"), she explains that she often gets mistaken for her character Fiona on her hit Showtime series whenever she would go on a first date with someone (before hooking up with Esmail, we presume).

"I feel like on the first date with a guy he'll think I'm easy (like Fiona), and that's so disconcerting," she says. "It's not like I haven't had sex on the first date, but usually that ended up in a two year relationship."

Her type of guy: "I don't gravitate to the jock; it's the nerdy guy in the corner. I'm dating a writer now [Esmail]. Writers are sexy."

Rossum, who considers herself "a very flirty person in general," was married to music executive Justin Siegel from 2008-2010, and she hopes to marry again someday.

"I hope I do. Honestly, I was so young, I don't think I knew what marriage meant," she explains. "My parents were never married, and I was teased in school and called a bastard. So the idea of marriage as safety forever was idealized in my head, and we rushed into it."

Check out Emmy's full interview in the October Cosmo, on newsstands September 9.