Emmy Rossum Has No Shame & Looks Sexy Too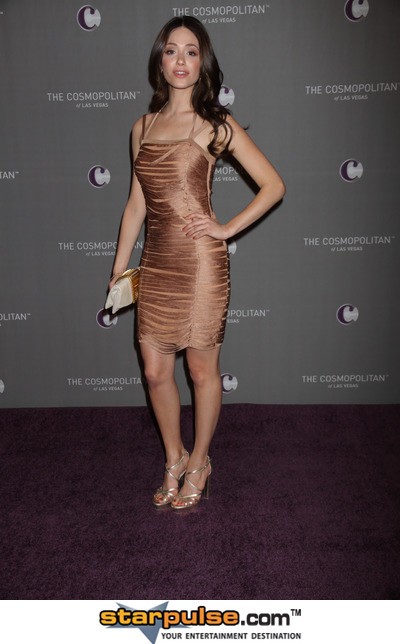 Emmy Rossum is coming into her own in entertainment and in real life.  The actress stars in the upcoming Showtime series "Shameless" and looked fab in Las Vegas over the weekend.
Emmy recently agreed to pay ex-husband, music executive Justin Siegel, $57,000 as part of their divorce settlement. The actress was secretly wed to Siegel for a 18 months before he filed for divorce in September 2009, citing irreconcilable differences.
 
Emmy, who recently split from Counting Crows rocker Adam Duritz, has received the marital house, her jewelry and other personal belongings in the split.
Regardless of what's happening in her personal life, Emmy is receiving advance praise for her new role in "Shameless." According to TVGuide critic Matt Roush, "She's electrifying, and there's something compelling about watching her and her endearingly scruffy siblings scramble to survive (while ministering to their degenerate drunk dad) that put me in mind of Fagin's den of thieves in Oliver Twist."
The pilot opens with Frank (William H. Macy) talking about how the most important thing in life is how to throw a good party, while Fiona (Rossum) spends the next morning trying to get everyone taken care of and pull together enough money to pay the electric bill.
"Shameless" premieres Sunday, Jan. 9 at 10 p.m. ET/PT.