Emmy Nominations: Surprise Inclusions And Snubs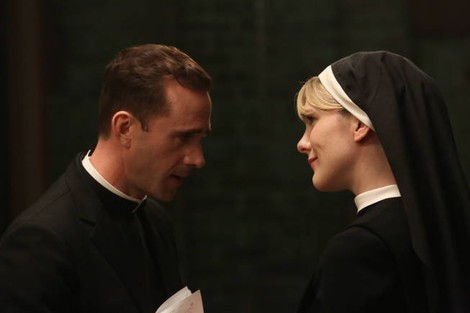 The Emmy nominations were revealed yesterday. While there may not have been any Earth-shattering news, there are always snubs – and surprise inclusions – to snark about. Let's dig in.
Snubs
Let's start with the bad. A big question mark going into the nominations was whether the academy would welcome back 'Arrested Development.' With the exception of a nod for Jason Bateman, the answer is apparently "no." It didn't even get writing or supporting actor nominations.
Also noticeably missing from comedy supporting actor: two-time winner Eric Stonestreet of 'Modern Family.' With so many talented actors from one show in that category, a snub of one of them had to happen sometime. The show was surprisingly left off the writing list as well.
The academy's love affair with 'New Girl' appears to be over. Zooey Deschanel and Max Greenfield, both nominated last year, missed out on nods. Some thought Mindy Kaling might sneak into the comedy actress category for 'The Mindy Project', but that was not to be.
Over on the drama side, 'The Good Wife' is losing steam, failing to collect an expected nomination for star Julianna Margulies. And 'The Americans' didn't do well as anticipated, failing to reap bids for the show or star Keri Russell.
Speaking of dramas falling by the wayside, how about 'The Walking Dead' and 'Justified'? It's a crowded field these days.
Surprise inclusions
So who didn't we expect to be nominated? Well, I don't know that anyone thought 'American Horror Story: Asylum' would be the most nominated program of the year. Vera Farmiga was a nice surprise in the drama actress category for her complex turn as Norma Bates in 'Bates Motel.'
Also: Adam Driver for 'Girls' – that was a bit out of left field. In the movie/miniseries categories, many thought Rob Lowe might sneak in as supporting actor for his performance as a plastic surgeon in 'Behind the Candelabra.' Instead, a nomination went to Scott Bakula. Michael Douglas and Matt Damon, of course, got nominations in the lead actor category.
Stars who received multiple nominations: Bobby Cannavale, for 'Boardwalk Empire and 'Nurse Jackie'; Elisabeth Moss for 'Mad Men' and the miniseries 'Top of the Lake'; and Louis C.K., who continues to pick up nominations like they're pennies.
The Emmys will air in September, with Neil Patrick Harris hosting.